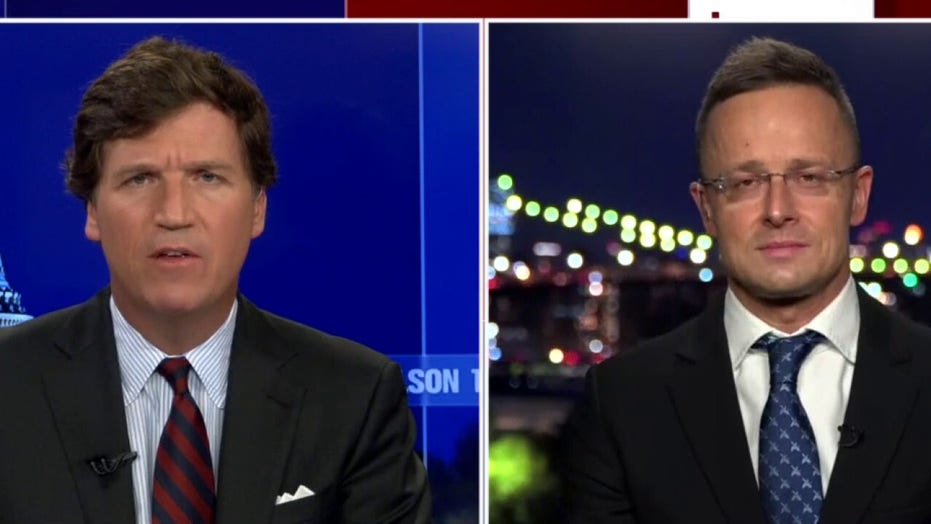 The small country in the middle of Central Europe has no navy, has no nuclear weapons and boasts a GDP smaller than New York State's. But leaders in Washington have made Hungarian Prime Minister Viktor Orban – a self-declared western-style conservative – a target of late.
TUCKER CARLSON: IF YOU NEED PROOF THE MEDIA LIES, LOOK AT HOW THEY TREET HUNGARY
"I think why they hate us is that we are conducting patriotic, Christian-based policy. The target of ours is to fulfill the national interest," Szijjarto told Tucker Carlson on Wednesday.
"We are conservative, and in the meantime, we are successful. So basies, our existence is a danger for them because what they say is that the only way to have a progressive, successful political system is that you have to be extremely liberal, and our existence makes it very clear that no, this is not the only way to be progressive, to be successful, to fulfill the interest of your nation."