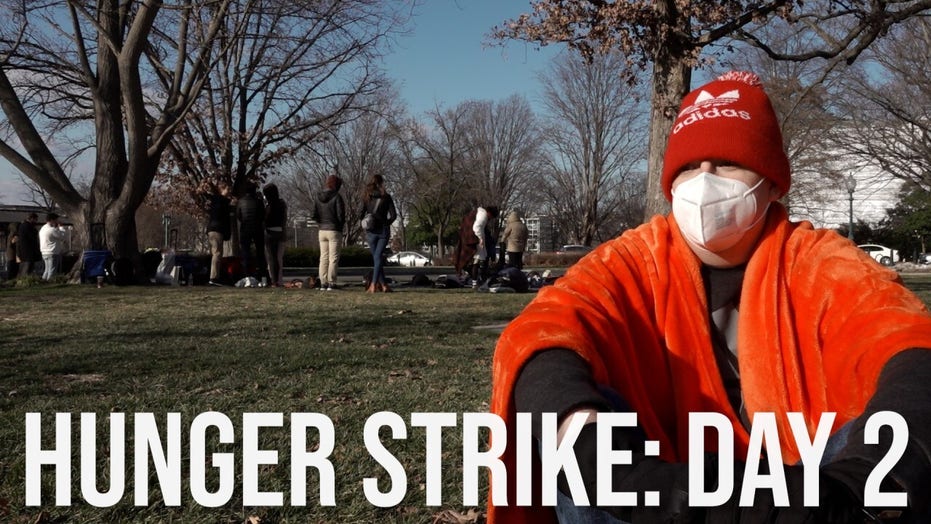 "I'm feeling very tired, cold and hungry, obviously, but committed to being here," Un-PAC co-founder Shana Gallagher told Fox News Digital. Gallagher said she's also "having trouble sleeping" and experiencing "really bad" headaches.
West Virginia graduate student Dominic DiChiacchio said "the hunger is starting, but it's still so early, so the morale is still really high."
One of the around 40 youth hunger strikers had to leave to see a doctor after feeling lightheaded, but everyone else remained okay, Gallagher told Fox News Digital. The group has their vitals checked twice daily.
WATCH:
The youth activists are planning to strike indefinitely unless voting rights legislation passes the Senate. But after Sen. Kyrsten Sinema reaffirmed that she would not vote to remove the filibuster, which would have meant the upper chamber only needed a simply majority to pass the voting rights bills, the legislation appears to have no immediate path forward.