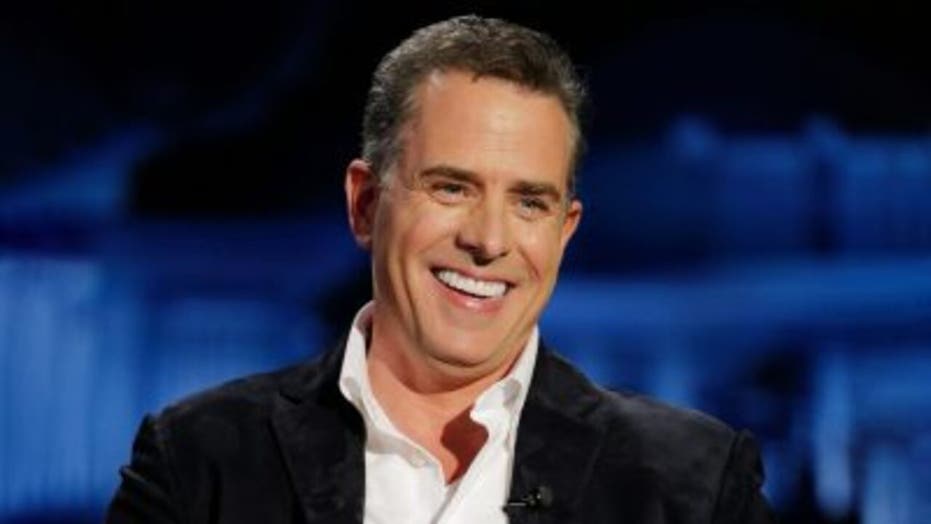 Schweizer, author of the new book "Red Handed: How American Elites Get Rich Helping China Win", said in an interview airing Sunday on "Life, Liberty & Levin" that Biden, 51, was able to earn large sums of money due in part to his well-connected, then-vice president father.
Citing his book, Schweizer said the Biden family benefited from Chinese figures to the tune of tens of millions of dollars in recent decades.
Host Mark Levin asked Schweizer how apparent it is that Chinese Communist Party-linked figures made it "part of their mission" to invest in Bidens due to Joe Biden's long political career and influence.
"I think there's no question. We spent more than a year investigating 'Red Handed,' and one of the most startling things we uncovered is the simple fact that the Biden family, while he was vice president of the United States and continuing when he became president, received some $ 31 million from Chinese individuals who are linked to the highest levels of Chinese intelligence," Schweizer claimed.
One of those figures, he said, is investor Che Fung, chair of Chinese firm Ever Union Capital.
PETER SCHWEIZER ON HUNTER BIDEN: 'HE WAS FLAT-OUT LYING TO THE NATIONAL MEDIA' AND THEY 'ACCEPTED IT'