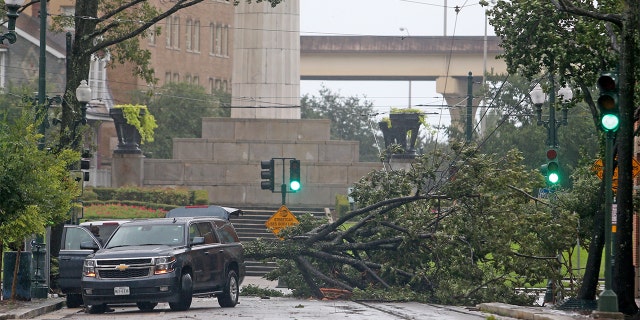 President Biden on Sunday declared that a major disaster exists in Louisiana and ordered Federal aid to supplement state, tribal, and local recovery efforts in the areas impacted by Hurricane Ida.
The National Weather Service said Ida, which came ashore as a powerful Category 4 hurricane, had weakened to a Category 1 storm with top sustained winds of up to 75 mph as its eye moved west of the city. CLICK HERE FOR MORE ON OUR TOP STORY.
In other developments:
– Temporary 911 outage in New Orleans as Hurricane Ida takes aim
– Hurricane Ida's impact on Louisiana is 'unprecedented,' Cajun Navy Relief president says
– Hurricane Ida brings 'nightmare scenario' for gas prices
– Hurricane Ida: US Coast Guard ready to move in for rescue operations moment storm tampers down
Kabul airport targeted in rocket attack foiled by US system
The Kabul airport was targeted in a rocket attack on Monday that was intercepted by the U.S.'s C-RAM missile defense system, a U.S. defense official told Fox News' Jennifer Griffin.