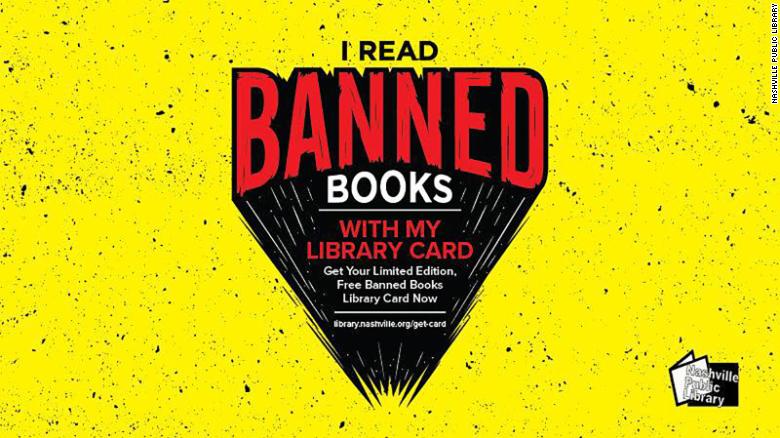 The Nashville Public Library (NPL) is hoping to give out 5,000 free "banned books" library cards to local readers by the end of the month as Tennessee is among the states embroiled in the ongoing censorship debate across the nation.
Earlier this year,
"Maus,"
the Pulitzer Prize-winning graphic novel about the experiences of Holocaust survivors, was removed from the eighth-grade English language arts curriculum in McMinn County, Tennessee. The district's board of education said the decision was made over concerns about "rough, objectionable language" and a drawing of a nude woman.
The board voted 10-0 to remove the book from the curriculum, saying it should be replaced, if possible, with another book without content deemed objectionable.
The library's campaign comes at a time when school and public libraries face an unprecedented number of book bans nationwide.
Last year, there were 729 challenges to library, school and university materials and services, according to the American Library Association. That's up from 156 and 377 challenges reported to the group in 2020 and 2019, respectively, and the most since the organization began tracking such challenges in 2000.
The Nashville Library's "campaign is our way of bringing our community together in our shared Freedom to Read, which is essential to sustaining our democracy."
The NPL card is free to all residents and existing cardholders in Davidson County, where Nashville is located. The campaign ends May 26.