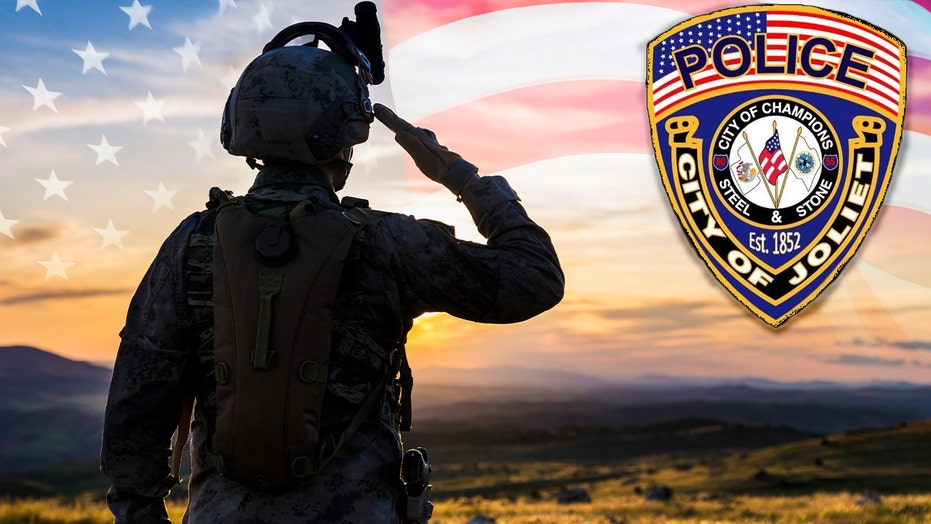 So instead of sending in social workers, a pioneering Illinois police program designed to aid despondent and suicidal veterans deploys officers who have military backgrounds of their own to 911 calls about vets in crisis.
When 911 dispatchers at the Joliet Police Department receive a call, they're trained to ask several routine questions – such as are there weapons in the house, is the subject COVID positive, and whether they served in the military.
"If they say he's a veteran, and he's thinking of killing himself, then right away the lightbulb goes off and they know to that contact any Battle Buddy that's working at the current time to respond to the scene," Joliet Police Lt. Moises Avila explained to Fox News Friday.
WWII VETERAN TRAVELS TO SOUTH CAROLINA TO GIVE FINAL SALUTE TO THE MAN WHO SAVED HIS LIFE
In one instance, Avila responded to a report of a missing Air Force veteran who was believed to have been suicidal, he said. The Battle Buddy found him, brought him home, and got to know him.
When a 911 call came in about the same man months later, Avila arrived to find him holding a knife to his own throat.
"He recognized me from the previous contact, it was a real positive contact," he said. "As soon as saw me, heard my name, he immediately put the knife down."
That man has called Avila personally several times since then.