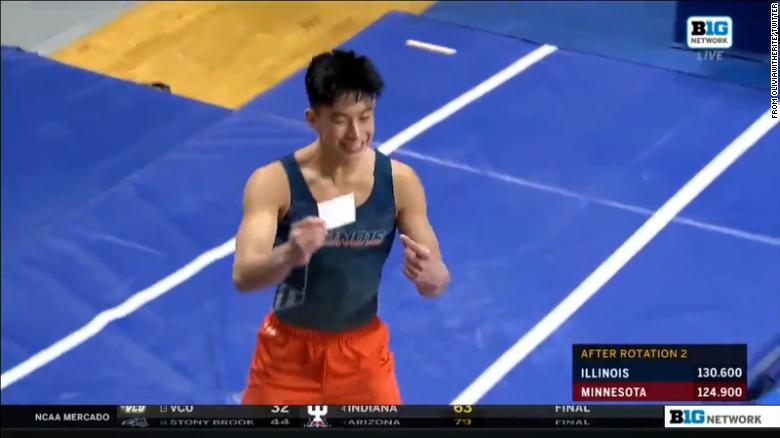 A member of the University of Illinois Men's Gymnastics team celebrated his vault landing by showing off his Covid-19 vaccination card.
After Evan Manivong stuck his landing during the team's meet against Minnesota on March
22,
he did something unusual that caught the eye of spectators
.
2학년 —
who tied his career high after receiving a
14.750 —
reached inside his uniform and pulled out a card
.
처음에,
no one could identify what he was holding up
.
The official Twitter account for the team also didn't know what it was
.
In response to the tweet
,
Manivong set the record straight
.
"
It's my vaccination card
…
go get vaccinated everyone
!" 그
썼다
.