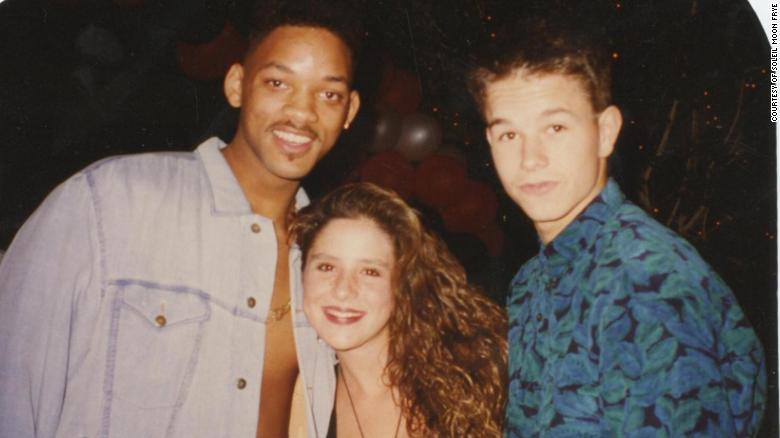 Turns out Soleil Moon Frye — TV's "Punky Brewster" — meticulously documented her formative years, recently wading back through home movies, phone messages and photos and assembling them into "Kid 90," a documentary that she calls "A true chronological blueprint of what it was to grow up as a teenager in the '90s." But Frye was a special teen — one with Zelig-like exposure to practically everyone else who was young and famous during those years.
Premiering on Hulu
,
the 70-some-odd-minute film really plays like a companion to another recent documentary
,
Alex Winter's HBO film
"

Showbiz Kids

,"
presenting a nostalgic but troubling vision of what it was like to be a child star
.
As proof
,
the film ends with sobering snapshots of all the friends that Frye
, 现在 44,
lost along the way
.
Cast in her NBC sitcom at age seven
,
Frye cites her own questions as to whether
"
things really happened the way I remembered them
"
as motivation for the project
,
enlisting other former kid actors
—
one wants to call them survivors
—
to share their recollections
.
The list includes Stephen Dorff
,
Brian Austin Green
,
David Arquette
,
Balthazar Getty
,
Mark-Paul Gosselaar and more
.
Most remarkably
,
Frye toted a video camera around before cellphones were ubiquitous
,
which makes this behind-the-velvet-ropes access all the more intoxicating
.
While Frye talks about having a reasonably normal childhood all things considered
,
Gosselaar recalls being told that once an actor walked onto a TV or movie set
,
kid or no kid
, "
You have to act like an adult.
"
There are plenty of memorable tidbits sprinkled throughout
"
Kid 90,
"
from Frye videotaping herself going for breast-reduction surgery as a teenager
(
after her rapid development made her the butt of cruel jokes
)
to video of her partying with pals
—
drinking Jagermeister straight from the bottle
—
quickly followed by footage of her delivering a pitch to
"
Just Say No
"
to drugs
.
Frye also opens up about a date-rape incident
—
before that term existed
—
and her later relationship with Charlie Sheen
,
who insists on referring to himself as
"查尔斯"
in the voicemail messages that she saved
.
For anyone who watched some of these shows in their heyday
, "
Kid 90
"
is like prying open a time capsule
,
filled with at least as many melancholy memories as joyful ones
.
Directed by Frye
—
who's starring in a
"

Punky

" 复兴
on the streaming service Peacock
—
the documentary gives off the feel of wading through old yearbooks
,
while allowing the viewers to peer over Frye's shoulder as she tries to sort out what it all meant
.
The destination
, 坦白说,
is probably less compelling than the journey
.
But Frye's wide web of contacts offers a compelling window into not only her past
,
but the very specific cultural moment when it all unfolded
.
"

Kid 90

"

premieres March

12

on Hulu

.