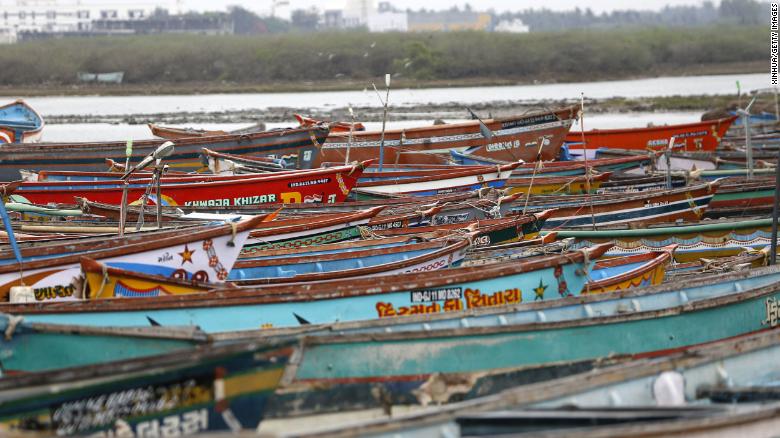 印度指控巴基斯坦海军的一个警卫部门谋杀, 周六一名 32 岁的渔民在海上死亡后, 沿海古吉拉特邦的印度警方周一告诉美国有线电视新闻网.
The incident occurred on a fishing boat called
"
JALPARI
"
which was allegedly fired upon by Pakistani maritime forces
,
resulting in the death of Sridhar Chamre
,
senior police official Sunil Joshi told CNN
.
Chamre died as the result of a
"
bullet injury
,"
preliminary post-mortem reports showed
,
while another fisherman on board sustained a minor injury during the firing
,
Joshi said
.
There were a total of seven fishermen on board when the gunfire broke out
.
Indian police in Porbandar
,
a coastal city to the west of Gujarat
,
registered the incident Sunday
,
accusing Pakistani navy commandos of murder under sections of the Indian Arms Act
,
Joshi said
.
Porbandar police station handled the complaint as it is the only police station in the country authorized to register incidents that take place beyond
12
nautical miles off India's coastline
.
The Indian government has taken
"
serious note of the incident
"
and intends to handle the issue
"
diplomatically
"
with Pakistan
,
a source within the Indian Ministry of External Affairs told CNN Monday
.
The Pakistan Maritime Security Agency
(
PMSA
)
responded to the incident on Twitter
,
saying it had no knowledge of the fisherman's death
.
"
PMSA is unaware of any incident where someone has been killed or injured
…
PMSA has no knowledge about the boat JALPARI or its crew
,"
the agency tweeted Monday
.
CNN has reached out to Pakistan's Navy and the Ministry of Foreign Affairs for comment regarding the incident and is yet to receive a response
.