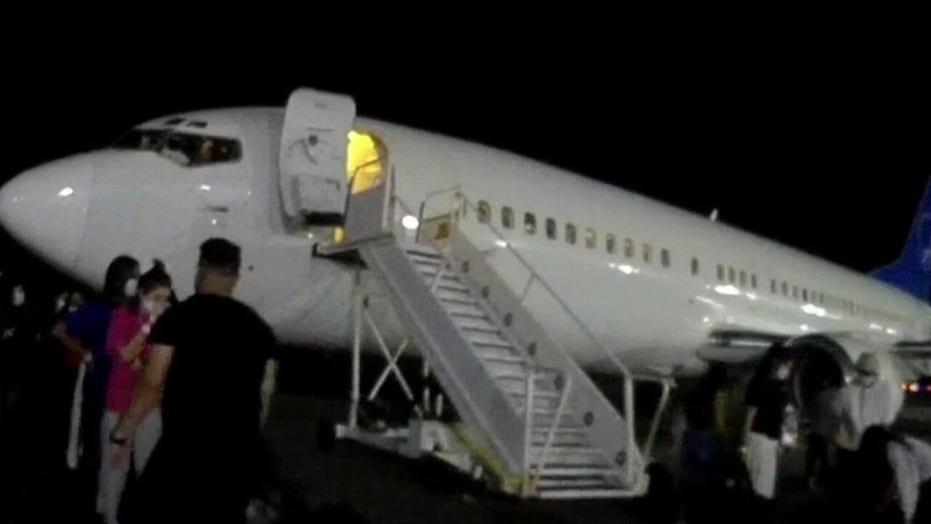 On the same day, India's High Commission in the Canadian capital of Ottawa confirmed the identities of the deceased as 39-year-old Jagdish Baldevbhai Patel, 37-year-old Vaishaliben Jagdishkumar Patel, 11-year-old Vihangi Jagdishkumar Patel and 3-year-old Dharmik Jagdishkumar Patel.
BIDEN ADMIN PLEDGES TO CRACK DOWN ON HUMAN TRAFFICKING AS MIGRANT CRISIS ROILS BORDER
Their family has been informed, the High Commission said in a statement, highlighting the need "to ensure that migration and mobility are made safe and legal and that such tragedies do not recur."
The Royal Canadian Mounted Police (RCMP) said they believe the family came to Canada on Jan. 12, arriving in Toronto, and traveled to Emerson, Manitoba, around Jan. 18. No vehicle was abandoned near the border, suggesting someone dropped them off and left, said Criminal Operations Officer Rob Hill.
The six people detained by Indian police were running a travel and tourism company in the western state of Gujarat, said police official A.K. Jhala in the state capital of Gandhinagar.
"We are now trying to nab the human traffickers who managed to send this family and others abroad via illegal channels," él agregó.