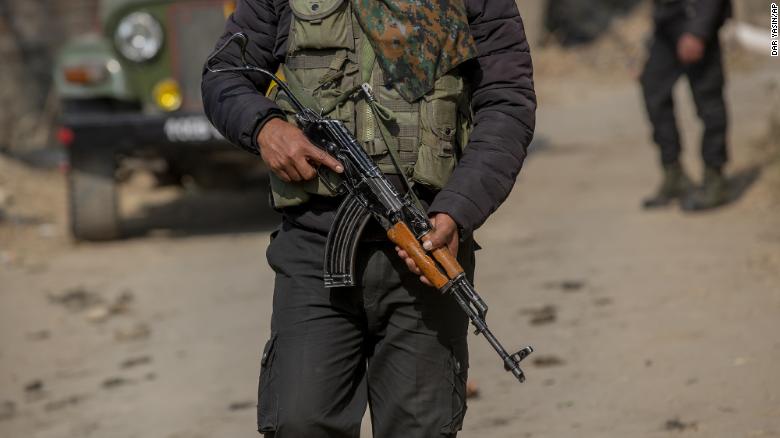 The men
—
laborers Abrar Ahmad Khan
,
Imtiyaz Ahmad and Abrar Ahmad Yousuf
,
who had left their homes to look for work
—
were killed in an army operation in July
.
Local police recovered pistols and live cartridges from the scene
,
and a special investigations unit said the army had initially portrayed the victims as
"
militants.
"
In a statement Sunday
,
police said the accused had staged the murders as a fake military encounter and
"
planted illegally acquired weapons and material on their dead bodies after stripping them of their identities and tagged them as hardcore terrorists.
"
Police added the unit had
"
deliberately and purposefully
"
chosen not to follow standard operating procedures in Kashmir
.
The Indian Army has not indicated whether the captain will be tried under civilian jurisdiction or in a military court
.
Under an emergency law enacted in Jammu and Kashmir since
1990,
Indian army soldiers cannot be tried in civilian courts under ordinary jurisdiction without the permission of the federal government
.
Parts of the wider Kashmir region are
claimed by India

,

Pakistan and China
,
while local groups have also fought for greater autonomy or complete independence
.
Thousands of people have died in the decades-long conflict
,
and activists have routinely complained of human rights violations by authorities and Indian soldiers
.
Prosecutions of army officers for alleged offenses and abuses are rare
, 然而,
and similar claims of staged incidents have been made in the past
,
making the investigation and charges all the more unusual
.