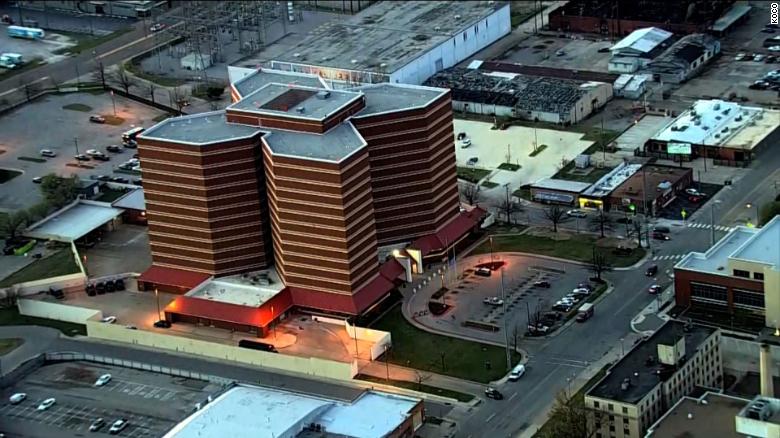 An inmate in the Oklahoma County Detention Center held a correctional officer hostage, took his radio and keys and released other inmates before being shot and killed by police on Saturday, the facility's administrator said in a news conference.
Oklahoma County Detention Center Administrator Greg Williams said the hostage situation took place during a med pass
,
which is when medicine is given to the inmates
.
Daar was 37
inmates housed on the floor
,
but it's not clear how many were released and how many were involved in the incident
, Williams gesê.
The hostage situation occurred in a segregation pod
, waar die "
inmates that are most difficult to handle are housed
," Williams verduidelik.
The team tried to de-escalate the situation
,
but the inmate had the detention officer in a
"
hostage position
" met "
something held to his neck
," Johnson gesê,
so responders used lethal force
.
Gas was deployed during the situation
, Johnson gesê.
Officers with the
Oklahoma City Police Department
also responded to the scene to provide aid and were among the officers who administered the lethal force
,
according to Oklahoma City Police Chief Wade Gourley
.
Gourley said they will interview officers in the coming days and are conducting interviews of those involved in the situation
.
"
We're glad that the detention officer wasn't more seriously hurt and we were able to get him out of there and protect him
,"
Gourley said
.
Williams said the correctional officer was able to walk out of the jail and is now in the hospital
.