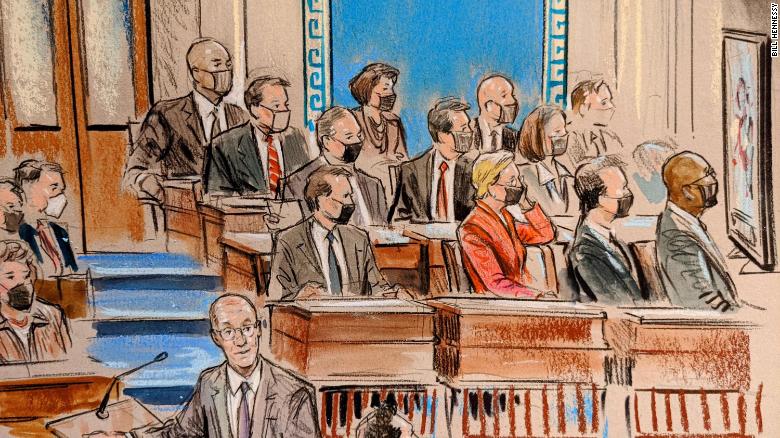 But the public could not see how the lawmakers reacted
.
The TV cameras are controlled by the Senate itself and are focused on the person speaking
,
and at times show the full dais or chamber during a break
.
So only those in the chamber can see how the impeachment jury responds to attorneys and evidence
.
Artist Bill Hennessy is in the Senate chamber
,
delivering scenes from what the cameras won't or can't show
.
Here are some sketches from Friday
: