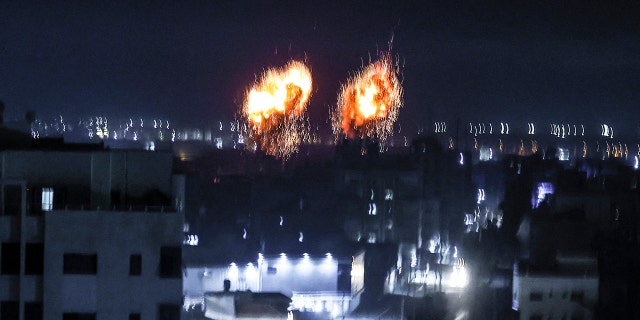 Israel launches airstrikes on Hamas after balloon attack, IDF Says
Israel's Defense Forces launched a counterattack into Gaza after a balloon attack sent incendiary devices floating into southern Israel.
The counterstrike, which happened Tuesday evening in the U.S. and early Wednesday morning local time, targeted Hamas military compounds, according to the IDF.
The targets were used by Hamas' Khan Yunis and Gaza Brigades for "terror activities," according to the IDF.