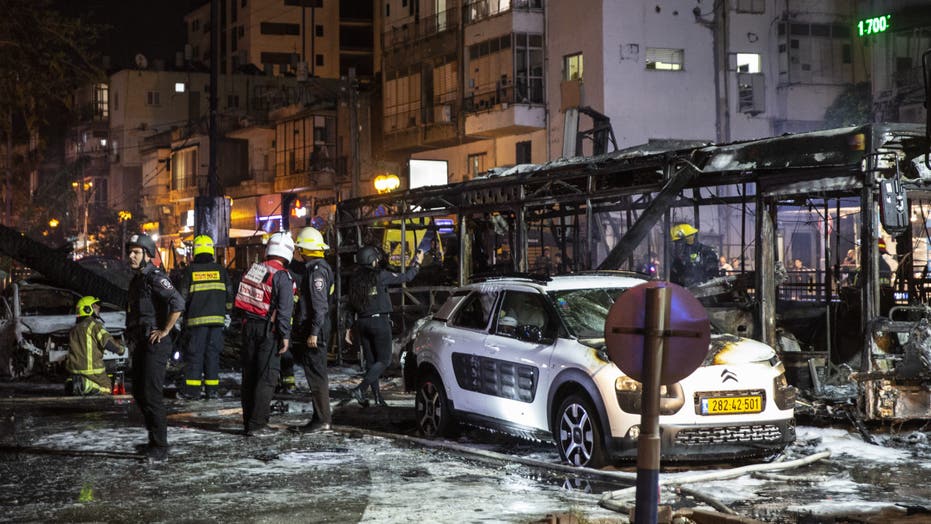 "In response to HUNDREDS of rockets in the last 24 小时, the IDF has struck a number of significant terror targets and terror operatives across the Gaza Strip, marking our largest strike since 2014," the IDF tweeted from its official account Tuesday evening. "We are currently striking more terror targets in Gaza."
The Gaza Strip is where Hamas, an Islamist militant organization designated as a terrorist group by both the U.S. and Israeli governments, operates from.
RIOTS ERUPT IN PARTS OF ISRAEL AS TENSIONS FLARE
The group has been launching rocket after rocket since Monday, following rapid escalations in the wake of a standoff Friday between Palestinian protesters and Israeli police at the Al-Aqsa mosque in Jerusalem, which is a holy site for Jews and Muslims alike.
"Terrorists in Gaza are firing rockets non-stop as civilians in central and southern Israel spend their night in shelters to protect themselves from rocket fire," the IDF said.