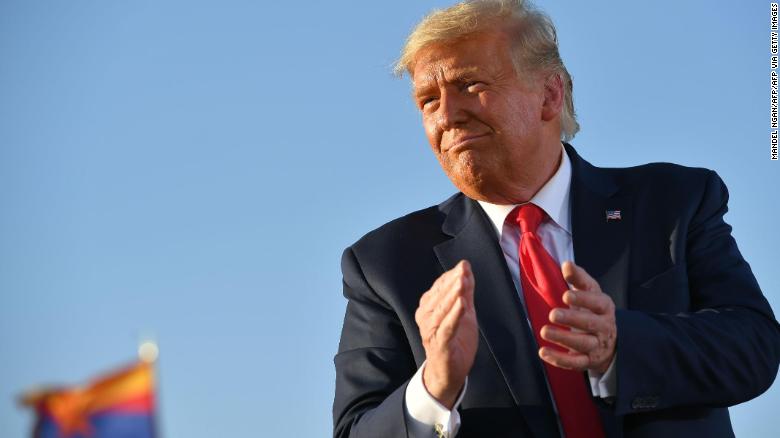 With 13 days left before Election Day, President Donald Trump remains a decided underdog to win a second term in office.
While Trump proved that anything is possible when he won the presidency four years ago, every sign this time — polls, money, message — indicates he is likely headed toward a defeat.
Which then raises an interesting question: What will Trump do next?
And by that, I don't mean will Trump concede defeat and hand over power to former Vice President Joe Biden gracefully. We know — if you take Trump at his word — he has no plans to do anything of the sort. He has already laid the groundwork to claim the election was "rigged" against him and to avoid ever actually admitting he lost.
What I mean is, what will Trump's next career move be? And I think I know the answer.
Consider what we know about Donald Trump if he loses on November 3:
1) He loves the national spotlight and won't want to give it up
2) He has long been obsessed with cable TV
Trump will, in short, need a new act — and one that can provide him with money (ideally, lots of it) to pay of his debts.
And if you've listened closely to him over the past year of so, he's already told us what that next act will likely be.
There's more — a lot more — but you get the idea. Trump doesn't think Fox News is sufficiently pro-Trump, which is laughable, and has been trying to boost both One America News and NewsMax TV into potential competitors for conservative mind share.
Both networks also have the same problem: They have tiny audiences — a barnacle on the great white whale that is Fox News.
Which is where Trump comes in.
What would be in it for Trump? For starters, the possibility of making money — lots of it. Then there is the continued exposure having his own TV network — maybe even with his name on it! — would mean for Trump. And the ability to continue to shape the future of the Republican Party in his likeness.