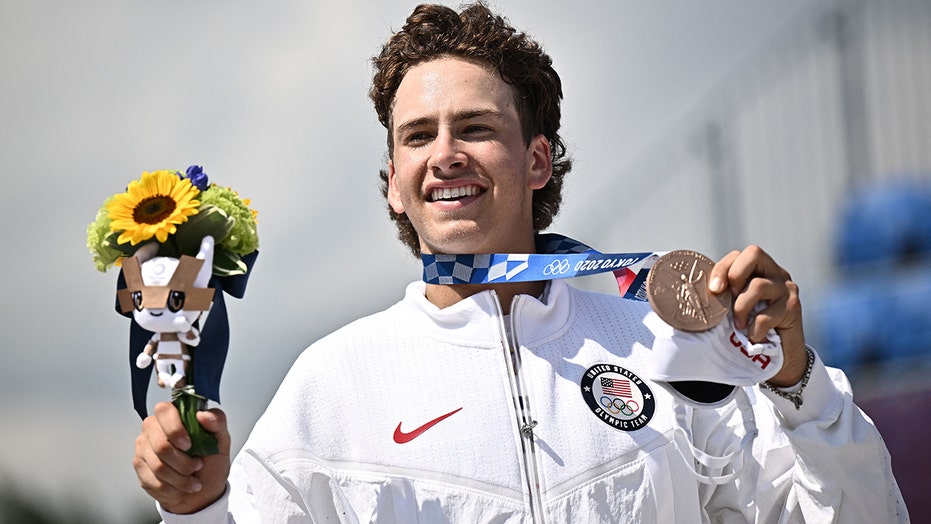 The 20-year-old Arizona native picked up a bronze medal in the street event at Ariake Urban Sports Park on Sunday, becoming the first-ever American to do so. He told Fox News in a recent Zoom interview competing in the Olympics and getting on the medal stand meant everything to him.
"I've had this dream for so long, and my whole goal was just to be on that podium," he said. "Knowing my family's background, knowing where I come from, knowing how big the Olympics were in my family, knowing that we all watched it every summer … just to be able to say that title, to be able to have that, it means everything to me. I'm so stoked I even got the opportunity because I almost thought I didn't.
CLICK HERE FOR MORE SPORTS COVERAGE .