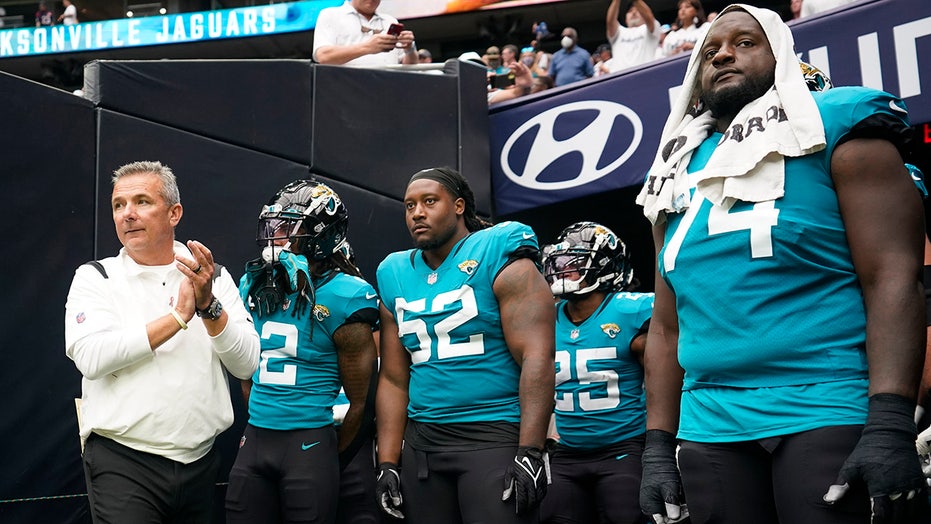 Khan released a statement on Tuesday, calling Meyer's behavior "inexcusable."
JAGUARS' URBAN MEYER APOLOGIZES FOR VIRAL VIDEO: 'IT WAS STUPID' 
"I have addressed this matter with Urban," Khan said in the statement, via NFL.com. "Specifics of our conversation will be held in confidence. What I will say is his conduct last weekend was inexcusable. I appreciate Urban's remorse, which I believe is sincere. Now, he must regain our trust and respect. That will require a personal commitment from Urban to everyone who supports, represents or plays for our team."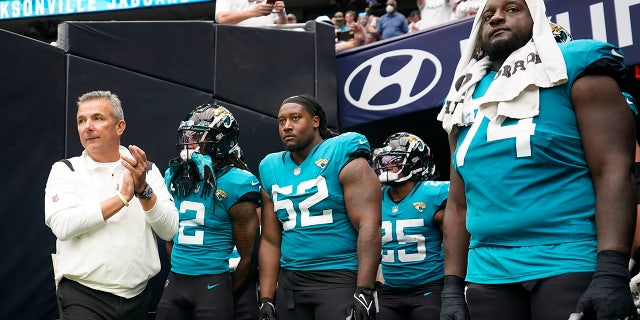 Meyer traveled to Columbus following Thursday's loss to visit his grandchildren when a video appearing to show a young woman dancing close to his lap as he sat on a barstool went viral on social media. 
CLICK HERE FOR MORE SPORTS COVERAGE .
He issued an apology on Monday saying he "should have left." 
"There was a big group next to the restaurant and they wanted me to come over and take pictures and I did," Meyer, who is married, explained. "And they were trying to pull me out on the dance floor, screwing around and I should have left."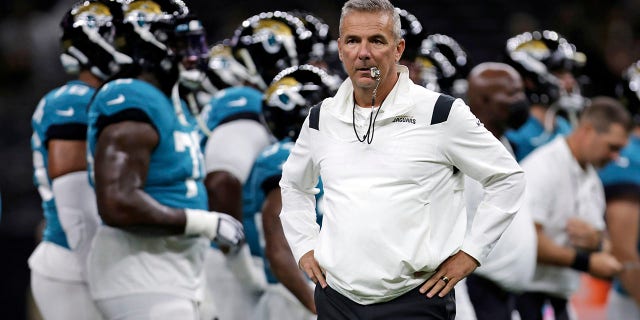 "It was stupid, so I explained everything that happened and owned it. Just stupid. I should not have myself in that kind of position."
But shortly after issuing an apology, another video surfaced that appeared to show Meyer groping the same woman's bottom.