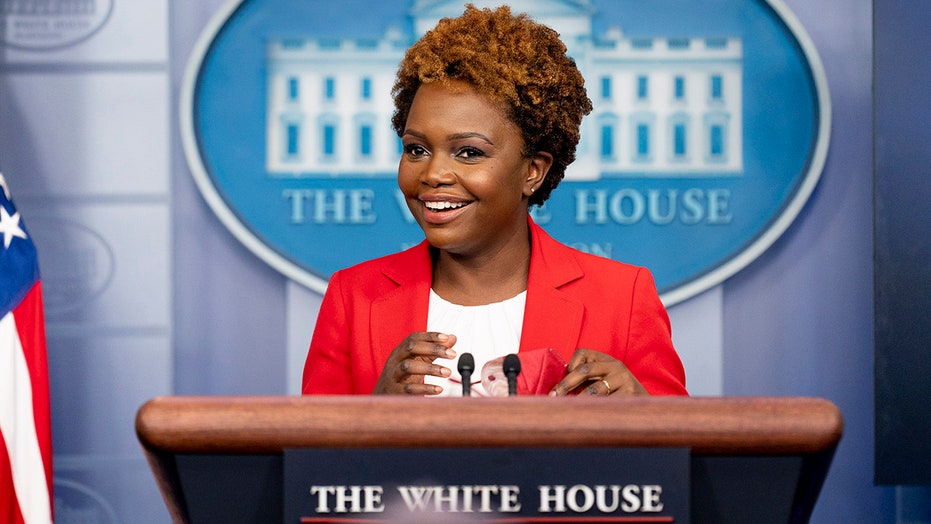 "Sono ovviamente profondamente consapevole che la mia presenza su questo podio rappresenta alcuni primati. Sono un nero, gay, donna immigrata, il primo di tutti e tre a ricoprire questa posizione," Jean-Pierre said during her first briefing Monday. "I would not be here today if it were not for generations of barrier-breaking people before me. I stand on their shoulders."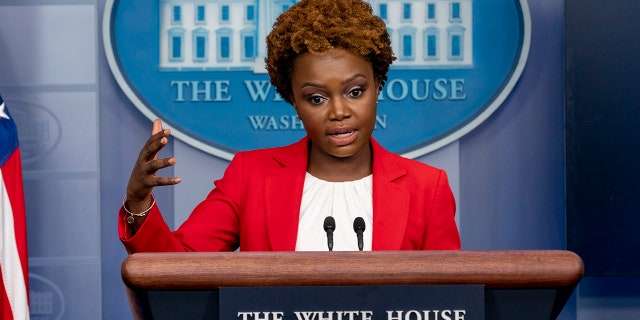 The new press secretary also thanked Presidente Biden, saying his administration is the "not only the most diverse administration in history," but one that is full of "barrier-breaking women and men" ad esempio Vice President Kamala Harris, senior staff and Supreme Court nominees.
Jean-Pierre takes over for outgoing press Secretary Jen Psaki, who held her last briefing on Friday before departing for her new role at MSNBC.
FIVE NOTABLE MOMENTS FROM JEN PSAKI'S TIME AS PRESS SECRETARY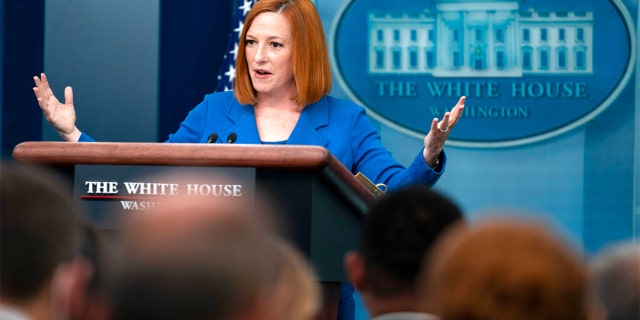 Psaki became known for her often tense exchanges with Fox News' Peter Doocy, who told the outgoing press secretary that he was "sorry to see" her go.
Tu sei?" Psaki responded as laughter broke out in the briefing room.
"sì," Doocy replied. "And you've always been a good sport. Così, on behalf of everybody, thank you for everything."
Doocy will now have to question Jean-Pierre, who served as the White House principal deputy press secretary before being elevated to her new job.