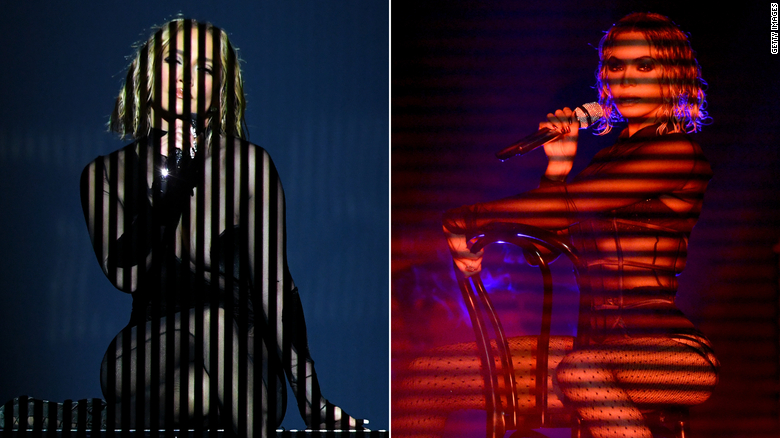 Dall'abito ai capelli alla sedia che balla e si accende, Jennifer Lopez's American Music Awards performance Sunday night looked very familiar to some.
The singer performed a sexy duet Sunday night with male artist Maluma at the awards show and social media immediately started pointing out the similarities to Beyoncé's
2014
Grammys performance with her husband
,
rapper Jay-Z
.
Lopez sported a black body suit with cutouts for
"Bene'
Ti
" e "
Lonely
"
much like Beyoncé did when she sang
"
Drunk In Love
"
at the Grammys
.
Both women also rocked short
,
wet looking hair styles and got sultry with their dancing which included colored lighting
.
Bey has also done the routine during her concert tour
.
Twitter was all over it
,
with everything from those saying Lopez had copied Beyoncé to some suggesting it could have been a bit of an homage to Queen Bey
.
CNN has reached out to reps for both women for comment
.