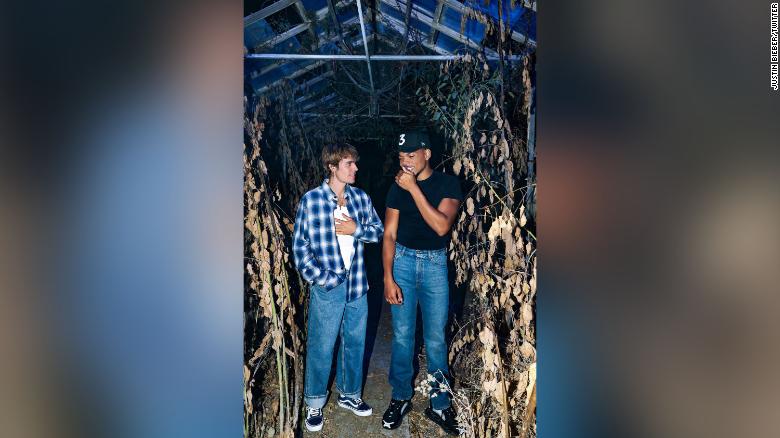 Justin Bieber and Chance the Rapper have released a new track, "Holy," with a five-minute video starring Ryan Destiny from Fox series "Stella" and Wilmer Valderrama from "NCIS."
The track
,
which Bieber shared on Instagram
,
Twitter and YouTube late Thursday US time
,
is about love
,
hope and faith
.
The couple are evicted from their home and find themselves on the street before Valderrama
,
who plays a US Army soldier
,
takes them in for a hot meal with his family
.
The final frames of the video show the characters around the dinner table
,
holding hands and praying
.
Sharing the video
,
Bieber said on social media that it heralded
un "

new era.

"
Sharing the video on
giovedi, Egli ha detto: "
I made one of my most important songs with one of my most supportive friends and I really want yall to hear it tonight when it drops
.
I know this record will make you feel something and I know that feeling is love.
"
Bieber and Chance the Rapper have already collaborated on a number of tracks
, Compreso "
No Brainer
" nel 2018
along with DJ Khaled and Quavo
, "
I'm The One
" nel 2017 e "
Confident
" nel 2013.