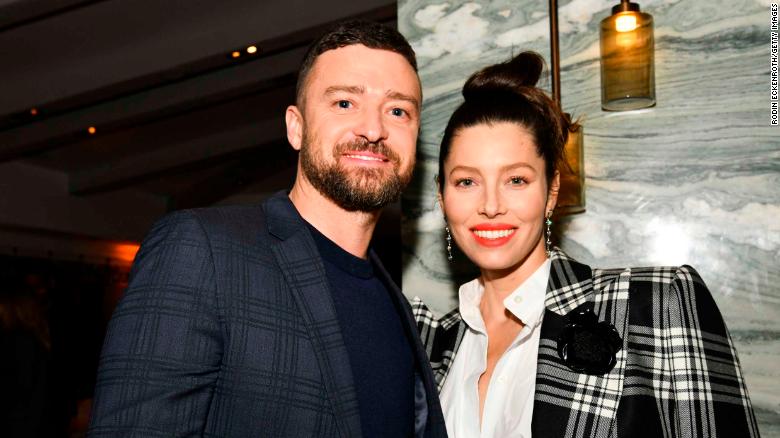 Confirming the good news in a video call with talk show host
Ellen DeGeneres
,
the singer and actor revealed that his new son's name is Phineas
.
The former NSYNC singer already has a 5-year-old son called Silas with actress Biel
,
whom he married in
2012.
Timberlake broke the news in an interview
,
which will air in full on
"艾伦·德杰尼勒斯秀"
later Monday
.
In a sneak preview on social media
,
DeGeneres recalled learning via FaceTime that the couple were expecting and said to Timberlake
: "
You're a dad again
,
you have another little child.
"
Timberlake
, 谁转身 40
this month
,
told DeGeneres she was
"
one of the first people outside of our immediate family that we told.
"
When asked if he would share the baby's name
,
Timberlake said
: "
His name is Phineas and he's awesome
.
And he's so cute
.
And nobody's sleeping
.
But we're thrilled
.
We're thrilled and couldn't be happier
,
very grateful.
"