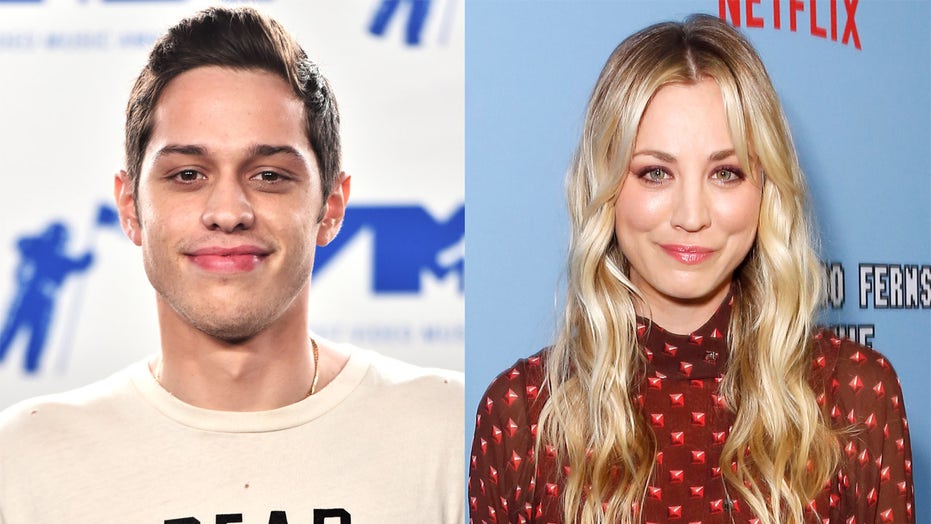 The 35-year-old "Flight Attendant" actress is currently working alongside the "Saturday Night Live" star on the romantic comedy "Meet Cute," and she seems to have found a way to push the comedian's buttons.
In a series of videos shared on her Instagram Story, Cuoco is seen dancing and lip-syncing to loud music while Davidson, 27, reads his script.
"Just trying to learn my lines," the "King of Staten Island" star says as Cuoco swoops in, singing along to Kygo and Whitney Houston's remix of "Higher Love."
EMMY-NOMINEE KALEY CUOCO GETS EMOTIONAL OVER FIRST-EVER NOD FOR 'THE FLIGHT ATTENDANT': 'SURREAL'
"Annoying Peter while he's studying has become my favorite pastime," the "Big Bang Theory" alum wrote over the video.