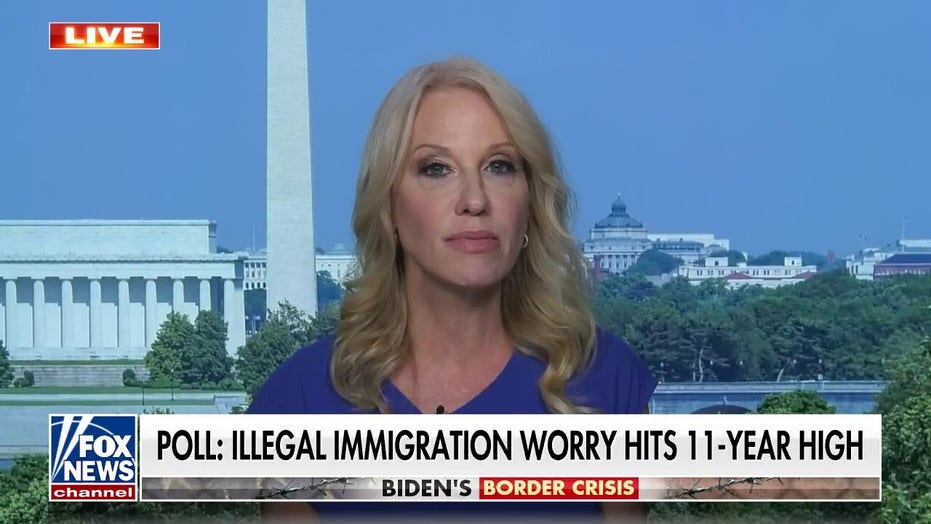 21 STATES NOW SUING BIDEN ADMIN'S TITLE 42 ROLLBACK, CALLING DECISION A 'SELF-INFLICTED CALAMITY'
KELLYANNE CONWAY: And on this issue of immigration, I think they all look at it through the Donald Trump lens, and that's a mistake. They say, 'Trump bad, we're good. Trump's wall. We tear it down.' Spite is no way to run a country. And this is why his own Democratic base — the Democratic senators, excuse me — are turning on him a little bit.
I'd be very curious to see what Sen. Maggie Hassan – who won by 0.14% last time, she won by 1,000 votes in 2016 – if she welcomes Biden's visit today. Fentanyl is the number one killer of 18 to 44-year-olds in this country, including in her home state of New Hampshire. 
WATCH THE FULL INTERVIEW BELOW: