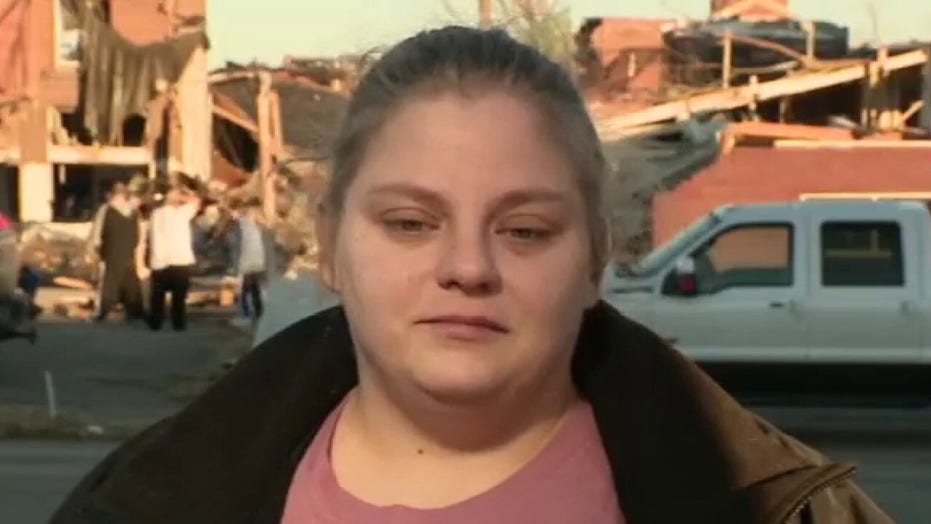 The couple was standing "10 feet" away from each other when they were told to take cover. Kirks pulled down her safety googles and took shelter, glancing away from her boyfriend for just a minute. When she looked back, he was gone. Ward was pronounced dead a day later.
"He was about ten feet from me when we started. I don't know where he ended up," Kirks told Fox News host Neil Cavuto in a heart-wrenching on-air interview Monday.
KENTUCKY CANDLE FACTORY OWNER SPEAKS OUT
"I don't know where they found him. Nobody has given us that information. We were right there in the same hallway at the same time taking cover with everybody else from the plant," she said.