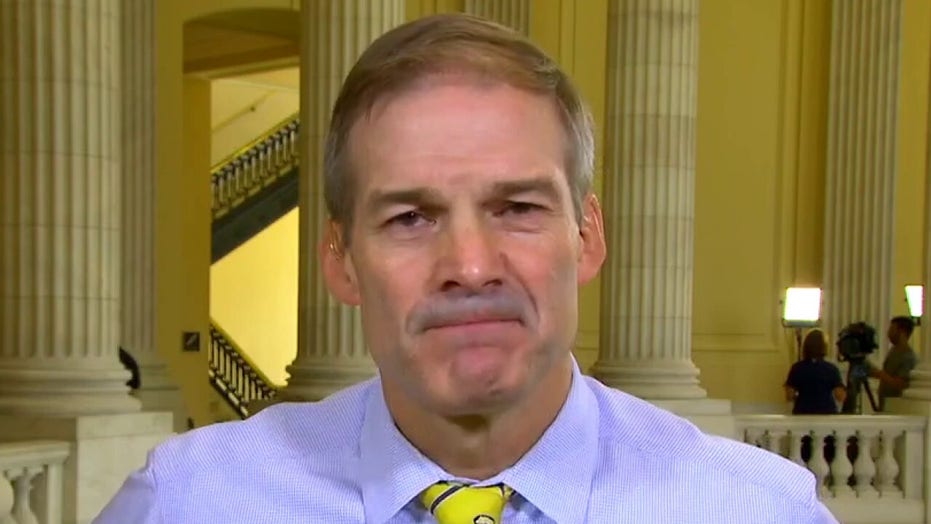 "I would support subpoenas to anybody that can shed light on that. If that's the leader, that's the leader," Kinzinger, R-Ill., said in an appearance on ABC "This Week." "It is essential for history, vir die Amerikaanse volk, for truth that we get to the bottom of this. I think anybody with parts of that information, with inside knowledge, can probably expect to be talking to the committee."
"I want to know what the president was doing every moment of that day," Kinzinger said, describing how the House select committee wants insight on what actions Trump took after he delivered a speech to a crowd of supporters at The Ellipse, south of the White House on Jan. 6.
COPS BLAME TRUMP, REPUBLICANS FOR ALLEGEDLY INSPIRING AND THEN DOWNPLAYING JAN. 6 CAPITOL ATTACK
"I want to know, if the National Guard took five or six hours to get to Capitol Hill, did the president make any calls?" Kinzinger told ABC "Hierdie week" co-anchor Jonathan Karl. "I think if the president of the United States had picked up the phone and made a call, die [Nasionaal] Guard would have been there immediately. This is stuff we can't sweep under the rug and say, 'That was a whole seven months ago.'"
On whether Trump himself would be brought in to testify, Kinzinger said that may not be necessary, as "there were tons of people around him" involved in the actions that led up to the Jan. 6 oproer.
"If he has unique information, that's one thing, but I think there's a lot of people around him that knew some things," hy het gesê. "I intend on the committee to get a full accounting of the truth. It may cost you a lot in legal fees to try to resist, but we're going to get to that answer."
Kinzinger and Rep. Liz Cheney, R-Wyo., are the only two GOP members tapped by House Speaker Nancy Pelosi to participate on a House select committee tasked with investigating the events that happened in Washington, D.C. op Jan.. 6.