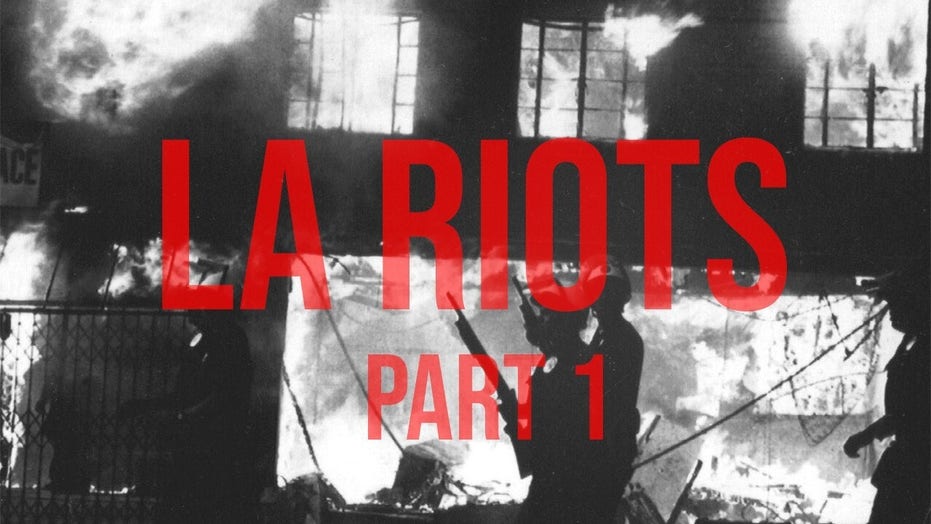 Los Angeles erupted after the Simi Valley jury acquitted Officers Stacey Koon, Laurence Powell, Timothy Wind and Theodore Briseno for the beating of Rodney King. The riots lasted six days. When the smoke cleared, 63 people were killed, 2,383 were injured and more than 12,000 were arrested. The property damage was estimated to be well over $ 1 billion.
Downing was a young man on the streets during the riots. He went on to serve 35 years with the LAPD and reached the department's highest levels, including commanding officer, deputy chief, and interim chief of police.
What follows is a Q&A that has been lightly edited and condensed for clarity. We strongly encourage you to watch the accompanying video so you may hear Downing in his own words.
Q: Where were you when the Los Angeles riots began?
A: I was a lieutenant assigned to 77th Division. I happened to be on vacation that week studying for the promotional exam and saw what was happening on the news. I immediately got in my car and drove to the station. I got off on Florence Avenue from the 110 freeway. There were gang members in the underpass as I was going through, there were gunshots all around.
I made it to the station. While I was on vacation, Lt. Mike Moulin had been put in my place, and I basically went into the station and got ready and went out to the command post at 52nd Street and Arlington Avenue. 
(Note: The 77th Division was involved in the initial incident that sparked the riots. Two officers requested assistance in apprehending 16-year-old Seandel Daniels, who had thrown an object at their car. Moulin and approximately two dozen officers arrived to arrest Daniels. The gathering crowd became visibly upset at what they saw as the rough handling of Daniels. Moulin, fearing one of his outnumbered men would resort to deadly force, ordered his men to retreat.) 
I'VE LIVED IN LA MORE THAN 30 YEARS AND I DON'T FEEL SAFE ANYMORE
Q: Was the LAPD prepared for the possibility that its four officers would be acquitted for the beating of King?