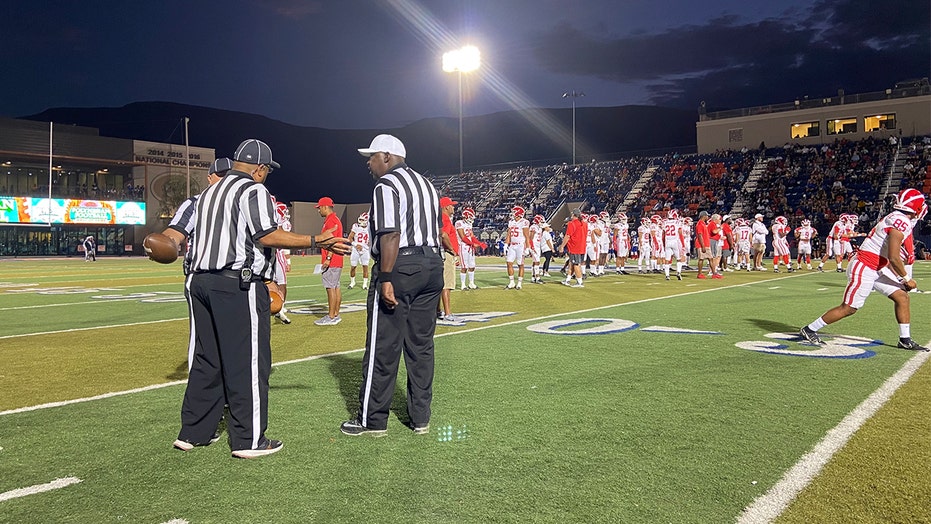 Muchos high school sports games around the country have been cancelled because of COVID-19 cases. But that's not the only thing putting players on the sidelines.
Las Vegas schools have been cancelling games weekly because of COVID-19, but for the games that still go on, they're working with fewer officials on the field.
PEYTON MANNING TRIED WRITING AN APOLOGY LETTER TO A REFEREE AFTER CURSING HIM OUT DURING A GAME
Before the pandemic, the Nevada Interscholastic Activities Association had around 1,400 officials for all sports in the state.
Now the number is down by half.
A typical high school football season in Las Vegas needs around 300 referees, but the Southern Nevada Officials Association (SNOA) says it's down to 177.
"We've experienced shortages, but what we're experiencing this year we haven't dealt with," said Vince Kristosik, the president of the SNOA.