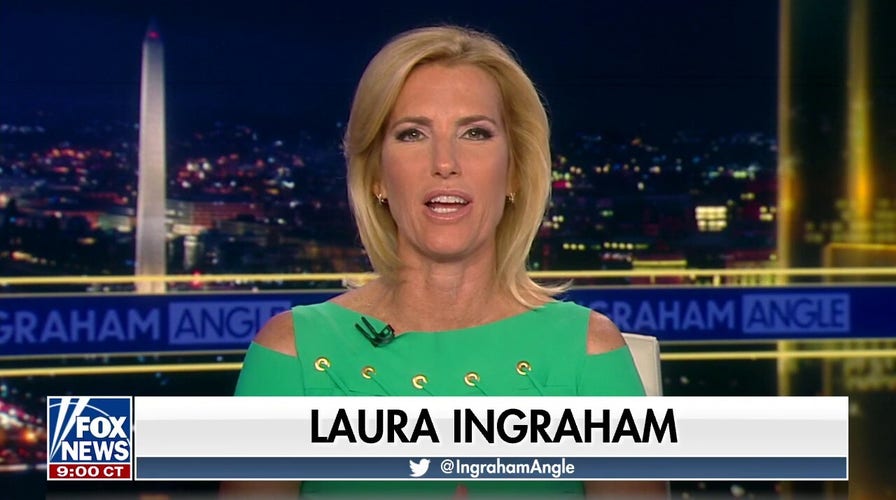 LAURA INGRAHAM: Going into the 4th of July weekend, the most patriotic time of the year, but of course, it's really a miserable time for the Left because they're embarrassed by our people and our history. Let's face it, they hate most of our past presidents, including Washington and Lincoln. Everyone on Mt. Rushmore — they want them all ripped down. 
LAURA INGRAHAM: HIDING IN EUROPE IS PREFERABLE TO ING BACK HOME AND FACING THE WRATH OF AMERICA
And the last thing they want to do is celebrate America's independence because, after all, they don't want America to be independent. So you think I'm exaggerating? All this is just TV stuff? Well, I'm not. Think about who these people have become. Think about what they truly believe. How they feel about American history.