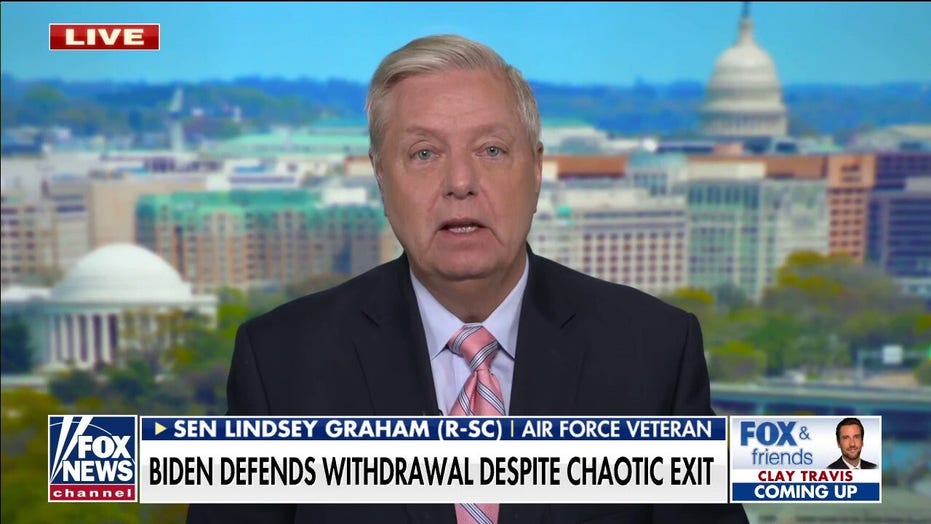 Graham made the prediction during a Monday interview with the BBC while comparing the situation to former President Obama's withdrawal from Iraq and the resulting rise of the terrorist organization Islamic State of Iraq and Syria (ISIS).
The Republican senator spoke on how former President Trump destroyed the ISIS caliphate in Iraq and Syria after its rise under Obama and then-Vice President Biden.
STATE DEPARTMENT ON AFGHAN REFUGEES IN US: 'WE'RE DOING ACCOUNTINGS ON THE BACK END'
The senator said the Taliban "are not reformed" nor are they "nuevo," and their takeover of Afghanistan would result in a "estilo de vida" imposed on the Afghan people that would make everyone's stomach turn.
Graham then prevenido that the U.S. will be heading back to Afghanistan, as it returned to Iraq, due to the high and still rising terror threat in the region following President Biden's disastrous and deadly withdrawal.
"Pero lo mas importante, they're gonna give safe haven to al Qaeda, who has ambitions to drive us out of the Middle East writ-large and attack us because of our way of life," Graham said. "We will be going back into Afghanistan as we went back into Iraq and Syria."
BBC's Stephen Sackur asked Graham if he was serious about his prediction, and the senator responded that the U.S. will "have to, because the threat will be so large."
"Why did we go back to Syria and Iraq? Why do we have 5,000 troops in Iraq today? Because of the caliphate rising, projecting force outside of Iraq. Killing Americans, killing the French, attacking the British," Graham elaborated.