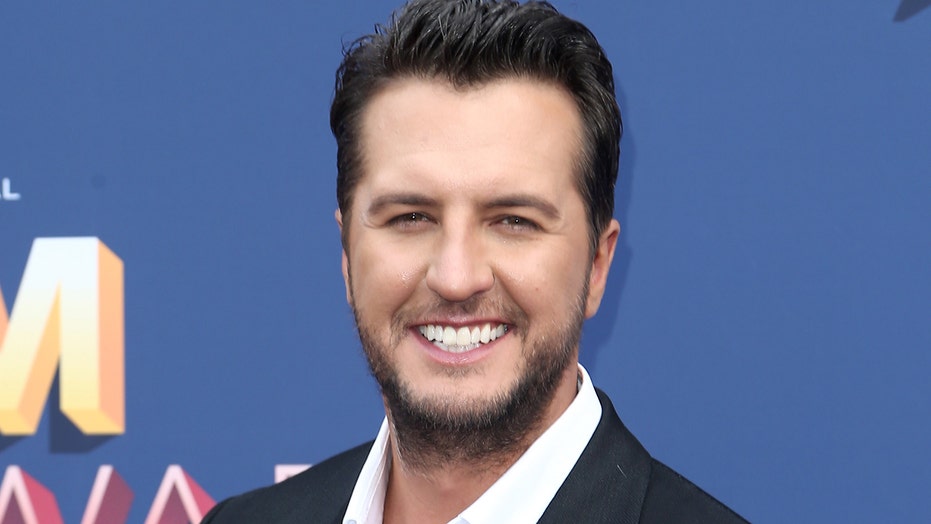 The star bagged his third entertainer of the year award, previously scoring back-to-back victories in 2014 and 2015.
"Luke Bryan winning ACM Entertainer of the Year is exactly why I'm leaving this planet," said one viewer.
"ARE YOU F—— KIDDING ME? LUKE BRYAN? ARE YALL SERIOUS?" said another after previously expressing hope that Luke Combs would take the award. "I CANT STOP TYPING IN CAPS LOCK! IM PISSED AF."
A third called the Academy of Country Music "garbage" for choosing Bryan, 44, over Eric Church.
Yet another said: "I would just like to say, once again Eric Church gets robbed of Entertainer of the Year, and this year he loses to LUKE BRYAN?? IS THIS A JOKE??"
However, there were many who were pleased to see the "American Idol" judge take the cake as well.
"luke bryan hasn't won an acm entertainer of the year award since 2015. that was 6 YEARS AGO," wrote a fan. "6 YEARS. AND HE FINALLY GOT HIS 3RD. IM SO PROUD OF HIM."
KENNY CHESNEY REUNITES WITH BANDMATES FOR THE FIRST TIME IN TWO YEARS FOR 2021 ACM PERFORMANCE
"LUKE BRYAN WINS ACM ENTERTAINER OF THE YEAR!!!" said another.
A third added: "Congratulations to Luke Bryan of Entertainer of yr at ACM Awesome."
Bryan was shocked to have earned the honor as well.
"I'm amazingly surprised. What an honor," Bryan said remotely from Los Angeles. "To the ACM, I'm so sorry I could not be there. I missed certainly being able to do my song. And all the winners tonight, congratulations. Oh my god. Y'all got me!"
He continued: "And to all my fans out there and country radio. We've missed touring, we've missed being on the road with everybody that makes me an entertainer. What a challenging year, but to all the fans and everybody, we'll be back out on the road doing what we love. What an amazing honor. I love you guys."
2021 ACMS SEES BLAKE SHELTON PERFORM FIRST NO. 1 HIT 'AUSTIN' 20 YEARS LATER
In the press room after his win, the star explained that there were years in the past that he felt he should have won when he didn't, leading him to believe that "maybe you're done winning them."
"Then to win another one is very special," he gushed, later adding: "What an honor. What a surprise and I mean, totally, totally, totally surprised and shocked."
Furthermore, he noted that he "didn't feel worthy" when he earned his first entertainer of the year win back in 2014 and noted that the win felt "premature."