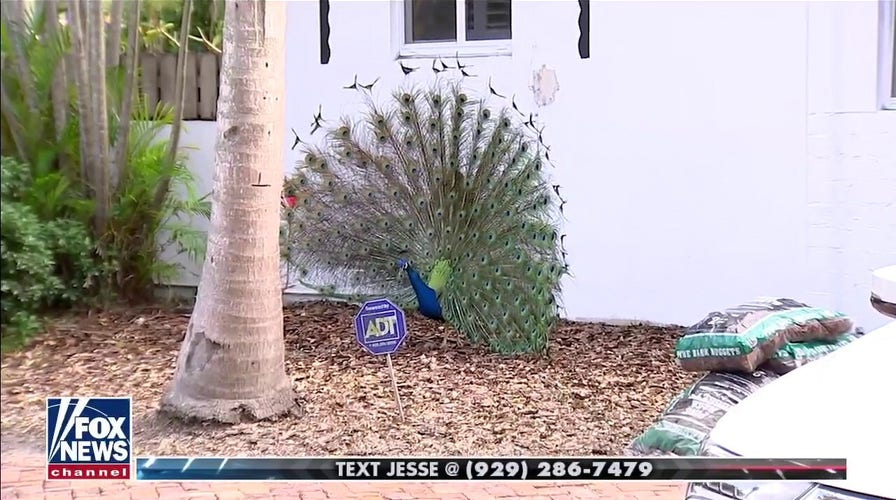 Stewart posted the update on Saturday on her Instagram account.
She shared with 3.9 million followers that her birds were killed. 
Stewart shared a video of one of the peacocks, Blue Boy, showing off his feathers with Marvin Gaye's song "Let's Get It On" playing in the background.
Stewart wrote on Instagram, "The coyotes came in broad daylight and devoured him and five others, including the magnificent White Boy," she wrote. 
MARTHA STEWART REVEALS 'THIRST TRAP' SECRETS IN HILARIOUS SOCIAL MEDIA POST REVISITING VIRAL SELFIE
"Any solutions for getting rid of six large and aggressive coyotes who have expensive tastes when it comes to poultry??"
She also outlined the steps she is taking to prevent any such attacks in the future.
"We are no longer allowing the peafowl out of their yard, we are enclosing the top of their large yard with wire fencing etc.," Stewart wrote in the same Instagram message.