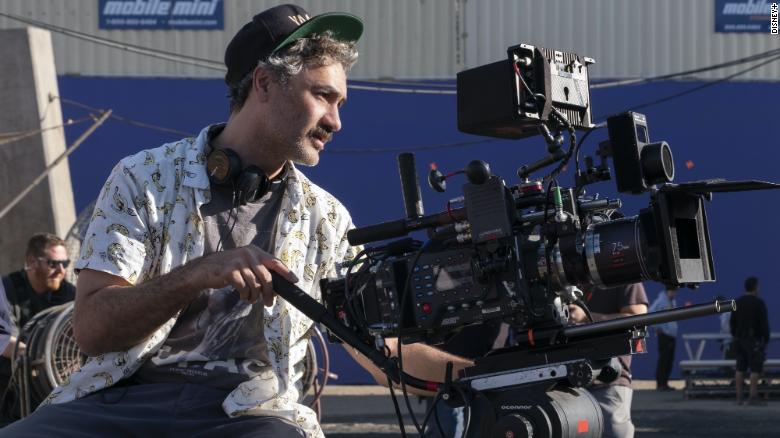 Streamingdienste is verstaanbaar honger vir vars inhoud, maar Disney + het 'n baie spesiale Disney-benadering gebruik om sy reeks uit te bou: Trek die gordyn terug oor hoe die towerkuns gemaak word, with a parade of series that serve as DVD extras for those who can't get enough of Marvel, "Star Wars" and Disney animation.
Two additional examples arrive this month
: "
Marvel's 616,
"
a documentary series examining the marquee brand's comic-book roots
,
from fairly arcane angles
; en "
Inside Pixar
,"
a collection of shorts devoted to the inner workings of the Disney unit behind such hit movies as
"Speelgoedstorie" en "
Cars.
"
These titles join a number of other shows that celebrate the creative process and its behind-the-scenes architects
,
including the multi-part docuseries
"
The Imagineering Story
,"
a deep dive into the history and hard work behind the Disney parks and all those fantastic attractions
; en "
Disney Gallery
: Die Mandalorian,"
an eight-part series breaking down the various artistic contributors to the streaming service's
signature original series
.
For Disney
,
whose service has quickly amassed
amper 74

million subscribers
,
the strategy reflects the pressure to keep people coming back for new material
.
But it also reinforces a sense that its primary brands have so much equity built up with their respective fan bases that people will tune in for even these lesser
(
and less expensive
)
efforts connected to those names
.
In the case of
"
Marvel's 616
" (
the title is a reference to the original Marvel comic-book universe
),
that includes a detailed look at what's known as the
"
Marvel method
"
of creating comic books
—
a throwback to the days of Stan Lee and Jack Kirby
—
and what's basically a comedic episode in which comedian/actor Paul Scheer wades through the Marvel archives
,
dredging up some of its more obscure titles for a possible revival
.
It's fun
,
but a far cry from the whiz-bang action most prominently associated with the Marvel name
.
And while much of the Disney+ library appeals to kids
,
these programs target a more
sophisticated audience
,
one that doesn't merely want to be entertained by Disney fare but is interested in seeing the tricks of how the magic gets made
.
Natuurlik,
there's a certain tone to all of these shows
,
which makes working for the studio that gave us the Magic Kingdom look like
, wel,
the happiest place on Earth
.
The net result serves as a thinly veiled commercial for all things Disney
,
which likes to present everyone employed under its shingle as a
"rolverdeling lid"
in this grand enterprise
.
For those interested in the process
,
this programming is definitely interesting
,
even if much if it feels as calculated and massaged as a corporate video or political ad in adding luster to the studio's image
.
Then again
,
it shouldn't really come at a surprise that Disney's peek at the backstage aspects of the company still comes sprinkled with just a little fairy dust
.
"

Marvel's 616

"

premieres Nov

. 20

on Disney+

.