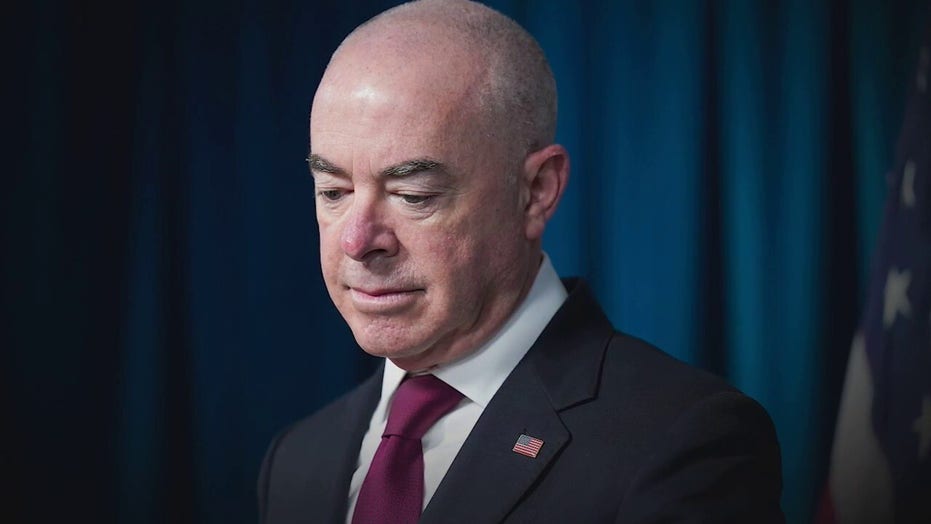 Mayorkas dijo en "Domingo de Fox News" que la administración Biden "podría haber hecho un mejor trabajo al comunicar lo que hace."
LAS PREOCUPACIONES SOBRE LA LIBERTAD DE EXPRESIÓN SE MONTAN SOBRE LA JUNTA DE "DESINFORMACIÓN" DEL DHS COMO FORMADORES DE LEYES, CRITICS WEIGH IN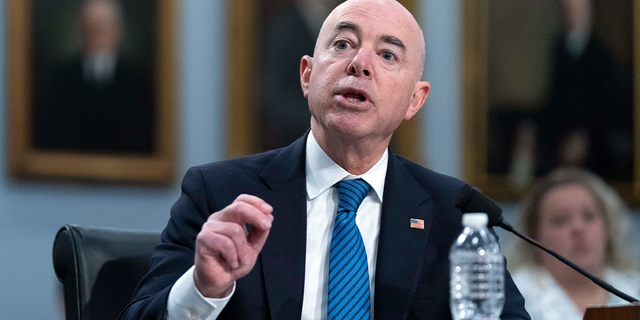 Mayorkas announced that DHS created a Disinformation Governance Board to combat online disinformation during his testimony Wednesday before the casa Appropriations Subcommittee on Homeland Security.
"The goal is to bring the resources of [DHS] together to address this threat," he said during the hearing, adding that the department is focused on the spread of disinformation in minority communities ahead of the 2022 elecciones intermedias.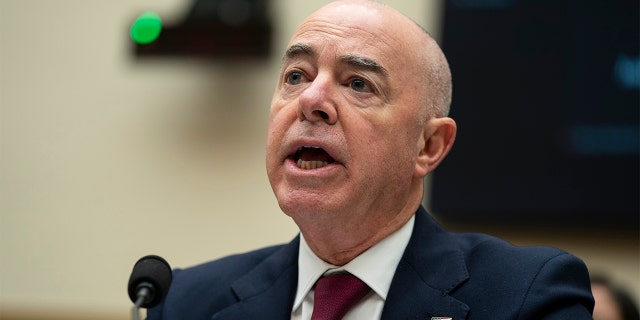 Mayorkas explained Sunday that the board specifically addresses "disinformation that presents a security threat to the homeland."
"Disinformation from Russia, from China, from Iran, from the cartels," él dijo.
"This is a working group that takes best practices to make sure that, in addressing disinformation that presents a threat to the homeland, our work does not infringe on [object Window], does not infringe on civil rights, civil liberties," él continuó. "It's not about speech, it's about the connectivity to violence. That is what we need to address. Sabes, an individual has the free speech right to spew anti-Semitic rhetoric. What they don't have the right to do is take hostages in a synagogue, and that's where we get involved."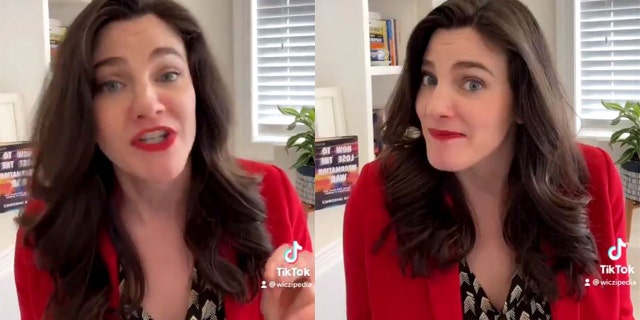 Mayorkas said he had full faith in the objectivity of Nina Jankowicz, the board's executive director, who faced backlash this week for past tweets about the Hunter Biden laptop story and Christopher Steele's debunked dossier.
"I don't question her objectivity," Mayorkas said Sunday. "There are people in the department who have a diverse range of views, and they're incredibly dedicated to the mission. We're not the opinion police. She has testified before Congress a number of times, she's recognized as a tremendous authority, and we're very fortunate to have her."