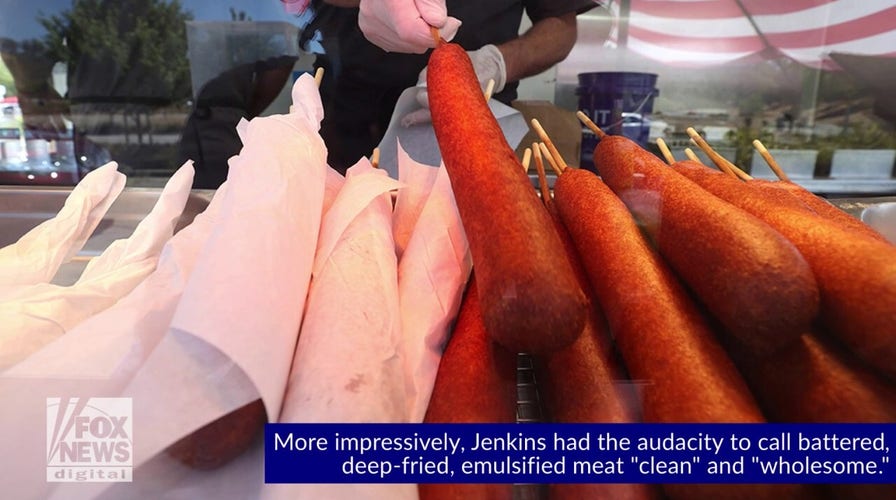 The businessman, civic leader and part-time inventor from Buffalo, N.Y. imagined — and then defined in poetic detail — the all-American corn dog in 1927. 
He pioneered a brave new wiener world in which hot dogs are coddled lovingly in delicious corn-meal batter then bathed in hot oil, a treatment befitting culinary royalty. 
Jenkins' dream of a finer fankfurter soon spread across the nation. Corn dogs today are enjoyed by millions of Americans each year at street festivals, carnivals and state fairs from coast to coast. 
MEET THE AMERICAN WHO INVENTED THE DONUT
Fletcher's Original Corny Dogs sells up to 600,000 corn-meal encrusted wieners each autumn at the State Fair of Texas in Dallas, said third-generation corn dog queen Amber Fletcher, to cite one notable example of its popularity. 
Jenkins (1884-1967), the baron of battered bliss, audaciously defended his heart attack on a stick. He called his concept for deep-fried, emulsified tube meat "clean" and "wholesome."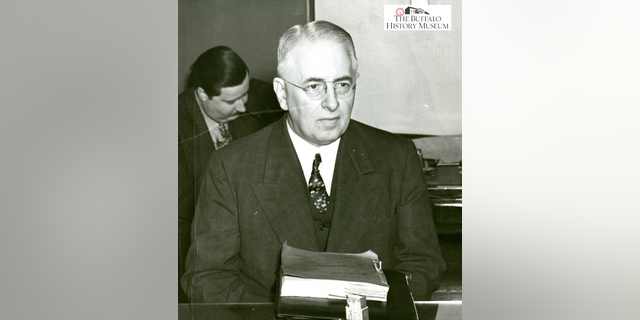 This champion of the American appetite channeled his profound genius for the public good. He served on the city council of Buffalo, where he heroically fought for the rights of Joe Six-Pack and "a good glass of beer" — demanding regulations that limited the amount of frothy foam atop a tumbler of suds. 
The wiener-and-pint patriot Jenkins is largely forgotten by history. He appeared to leave no wife or children. But he stands astride the nation today as a colossus of American folk food. 
'Clean, wholesome, tasty refreshment'
The United States celebrated its 151st birthday on July 4, 1927. 
The following day, pigs-in-a-blanket pioneer Stanley S. Jenkins filed an application with the U.S. Patent and Trademark Office for an appliance that allowed him to impale battered foods with "a stick or a handle" and deep-fry them in oil.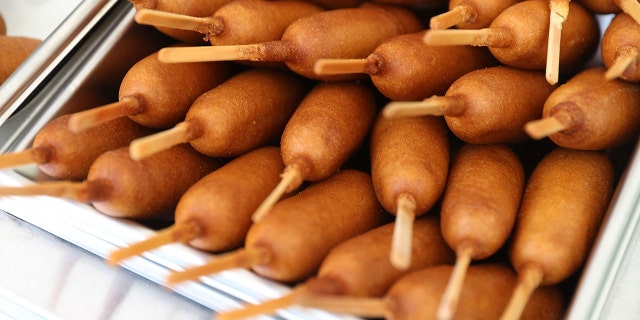 "I have discovered that articles of food such, for instance, as wieners, boiled ham, hard-boiled eggs, cheese, sliced peaches, pineapples, bananas and like fruit, and cherries, dates, figs, strawberries, etc., when impaled on sticks and dipped in a batter, which includes in its ingredients a self-rising flour, and then deep-fried in a vegetable oil at a temperature of about 390 F., the resultant food product on a stick or a handle is a clean, wholesome and tasty refreshment," Jenkins wrote proudly on his patent application. 
MEET THE AMERICAN WHO INVENTED LIGHT BEER
In his toil, he discovered that virtually anything edible could be impaled and deep-fried. His skewered fried-food epiphany, as the patent application notes, was not limited to wieners.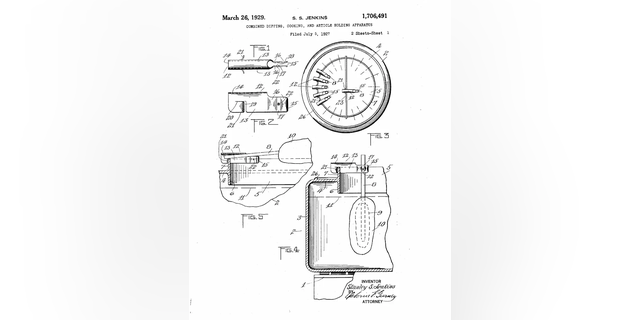 Items like the corn fig never caught on with the American public — the far superior Fig Newton had been introduced back in 1891. 
But Jenkins foretold the nation's state-fair obsession with deep-fried everything by decades. The corn dog was the first to catch the public's fancy. A whole new category of American casual cuisine had been born. 
World War II-era rise of the corn dog
Jenkins received the patent for his contraption in 1929, two years after he filed the application. There is no evidence that he ever produced his patented machine or sold a single corn dog.
But by the early 1940s, as the United States entered World War II, versions of the corn dog just as he had described on his application begin to appear almost simultaneously in far corners of the country — for reasons that remain a mystery even to those in the corn dog community.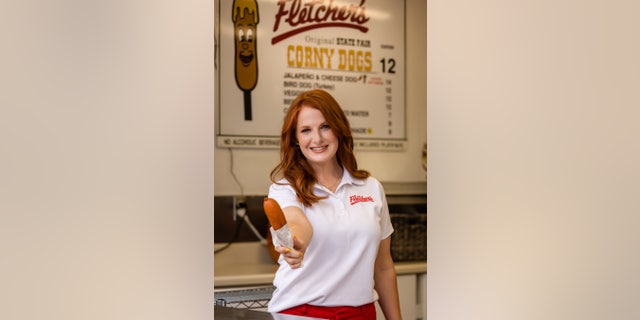 Oregon hot dog concessionaires George and Vera Boyington trademarked the name Pronto Pup, their version of the corn dog, and began selling them in 1941 at the Pacific International Livestock Exposition in Portland. 
They sold 15,000 Pronto Pups that first year alone, according to the Pronto Pup website. The oddity's success made news even on the East Coast. 
Stanley Jenkins stands astride the nation as a colossus of American folk food.