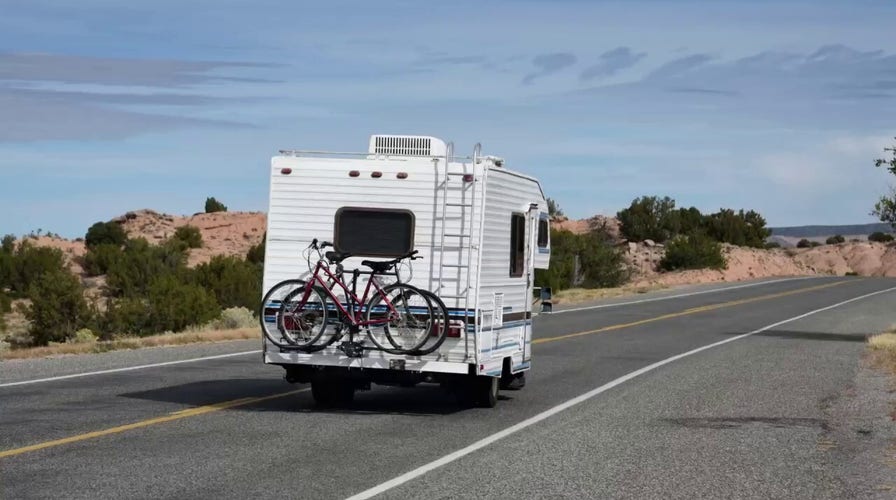 His name was Roland R. Conklin — and he was a visionary in the early days of the automobile. He put all the comforts of home on wheels — and in dramatic style.
Conklin introduced in 1915 the first full-scale motor home, dubbed the "Gypsy Van." He then led a crew of eight on a spirited cross-country tour aboard the tricked-out Packard pick-up truck, from Huntington, Long Island, to the Panama-Pacific Exposition in San Francisco.
The trip took two months, a testament to the poor quality of American roads at the time. 
MEET THE AMERICAN WHO CREATED THE 'CLEAN, WHOLESOME' CORN DOG
The stunning vehicle featured room for 17 passengers. It had electricity, cold drinking water, incandescent lights, bath, shower, stove, pantry, phonograph, book case, closets and roof deck, among other luxuries.
"This transport was a marvel of technology and chutzpah," Smithsonian Magazine enthused.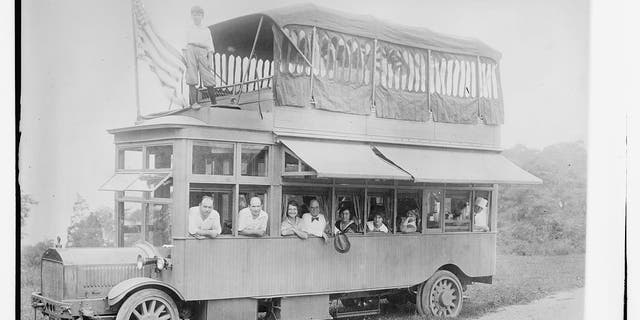 Millionaire industrialists Thomas Edison, Harvey Firestone and Henry Ford at the same time ventured on high-profile road trips across America, generating national headlines for their celebrity glam camping — helping to popularize Model Ts and rubber tires along the way.  
"Each year the announcement of their latest summer excursion sparked endless speculation about where they might venture next," wrote author Jeff Guinn in his 2019 book, "The Vagabonds: The Story of Henry Ford and Thomas Edison's Ten-Year Road Trip." 
Ford and friends traveled in a fleet of luxury cars.