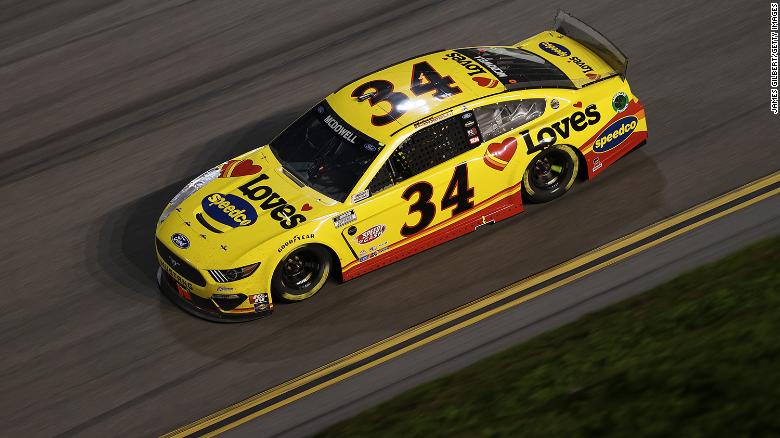 Michael McDowell won the 63rd annual Daytona 500 Domingo en Daytona Beach, Florida.
Se llevará a casa una réplica de la Harley J. Earl Trophy y sobre $ 1.5 millón.
The win comes after a rocky start and a dramatic ending for one of the largest sport competitions since the pandemic began
.
Primero,
a crash in the fourteenth lap took out
16
cars of the
40-

car lineup
,
removing driver Alex Bowman from the pole position he started in
.
Alrededor 3 pm.
thunderstorms led to a
weather delay
,
forcing fans to seek shelter for part of the race after a lightning strike hit in the area
.
Once the rain cleared
,
the track still needed to dry before racers could start their engines
. Por 9 pm.
the 200-lap 500-mile-long race had resumed
.
In the final lap
,
a multi-car crash put several cars out of commission
.
Sobre 30,000
fans were allowed to watch the race in person
,
far less than the normal
100,000
fans that usually attend
.
The limit was put on the number of fans to allow for greater social distancing
.
"
The Daytona
500
is the biggest race of our year
,
and we have to start out with a bang
,"
Wallace recently told CNN Sport's Coy Wire
.
"
I'm honored and excited to be the first
,
but I don't want to be the last
,"
Breidinger
,
who is of Lebanese descent
, le dijo a CNN. "
I hope I can pave the way for future female Arab drivers as well.
"