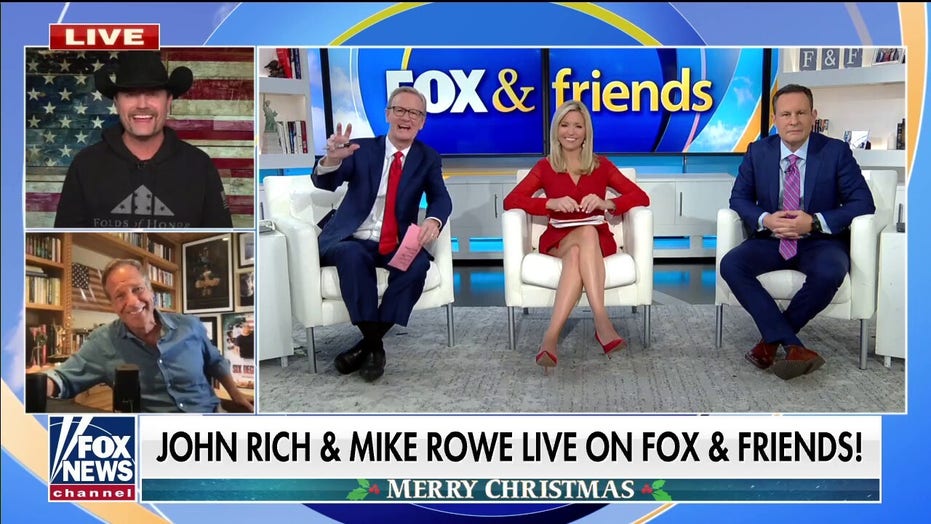 Die vorige "Vuil werke" gasheer na Instagram geneem on Tuesday and announced that his new holiday track, getiteld "Santa's Gotta Dirty Job," nommer bereik het #1 op iTunes, Adele s'n uit te slaan "Maklik op My," which came in second place.
"You guys are incredible!" the 59-year-old captioned the post. "Thanks to you, our little Christmas song is currently #1 on iTunes in ALL genres. Ongelooflik. John Rich and I are both grateful. Because it's Giving Tuesday, I'll mention once again that all proceeds go to mikeroweWORKS and Folds of Honor. Vir $ 1.29, you can help two great foundations make a real difference, EN, get a holiday earworm stuck in your brain and your playlist for the rest of your life! You're welcome! You can download wherever you download your music."
"Ook – BIG thanks to Fox & Vriende, who played the song in its entirety this morning, and plugged the heck out of it. Much obliged!" hy het bygevoeg.
JOHN RICH, MIKE ROWE DEBUT NEW CHRISTMAS SONG ON 'FOX & FRIENDS'
Rowe and the country music star teamed up with the Oak Ridge Boys to release a Christmas song highlighting Santa's "dirty job," while also giving back to the community.
The pair appeared on "jakkals & Vriende" Tuesday to debut "Santa's Gotta Dirty Job," which funnels proceeds to Folds of Honor, an organization that provides scholarships to military families, and the mikeroweWORKS Foundation, which promotes trades and apprenticeships.
Die simpel snit beklemtoon die netjiese stukkies van Kersvader' werk, wat rendierskop insluit "boud in sy gesig," deur morsige skoorstene op en af ​​te klim, uithardloop "groot waghonde" en "maak 'n B-lyn vir die badkamer" nadat jy te veel koekies geëet het.
"Kersvader moet vuil werk / Kersvader moet vuil werk," hulle sing in die koor. "Kersvader moet vuil werk / en hy doen dit die hele nag lank."
KLIK HIER OM AAN TE MELD VIR DIE VERMAAK NUUSBRIEF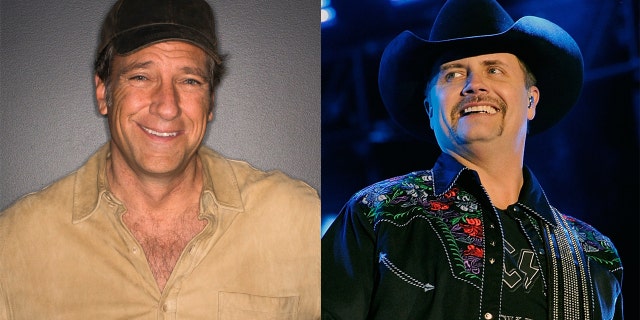 The video features Rowe, 59, en Ryk, 47, singing their new tune while decked out in Christmas clothes. The Oak Ridge Boys also appear in the video, offering up backing vocals.
"Merry Christmas, Mike Rowe," Rich says at the end of the song.
Rowe responds: "Merry Christmas, John-boy."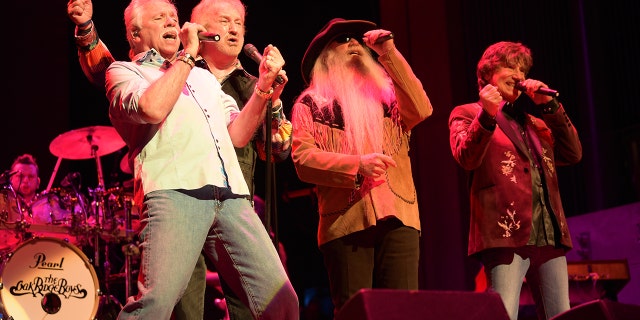 "John's charity is doing amazing work with families of vets who didn't make it back," Rowe stated during his appearance on "jakkals & Vriende." "We're doing what we can at mikeroweWORKS, but putting this song out here on this show like this, I know I speak for John, we're both super grateful. Dankie."
"America's not having a great time right now and maybe a song like this… can help put a smile on her collective face," Rowe added.
"I love what Mike stands for," Rich added. "Hard work, vaderlandsliefde… I'm the same kind of guy. This song made perfect sense. We hope America loves it."
MIKE ROWE AND JOHN RICH TEAM UP WITH THE OAK RIDGE BOYS FOR CHRISTMAS SONG 'SANTA'S GOTTA DIRTY JOB'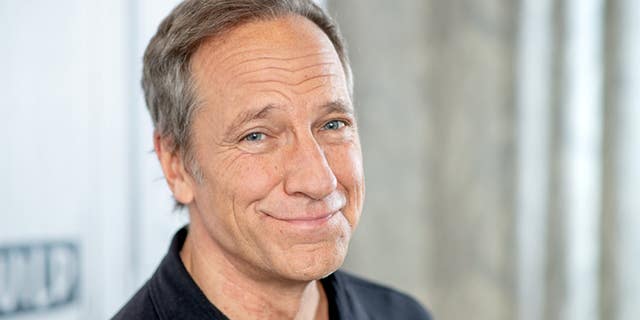 Terug in 2020, Rowe told Fox News it's essential for Americans to stand up for our veterans.
"We take so many of our freedoms for granted," said Rowe at the time. "The Bill of Rights, elke vryheid in die Grondwet, die vryheid om vrylik rond te beweeg. Every good and decent thing we enjoy was paid in blood by men and women who put on a uniform and then went away."
"We've abandoned them," Rowe shared. "That might be too strong of a word, maar ons het nie opgetree om te doen wat ons kan om hulle weer bymekaar te kry nie. Ons het hulle nie voor in die ry geplaas om hulle die hulp en geleenthede te kry wat hulle nodig het sodra hulle tuiskom nie. Ons het self die plig om die guns terug te gee. Dit is die grootste les wat ek deur die jare geleer het. Ons aanvaar dinge as vanselfsprekend. Dit is 'n baie menslike ding om te doen. Maar ongelukkig, the men and women who wear the uniform are among the things we take for granted."
The soundtrack is available on iTunes, Spotify, Apple Music, and Amazon Music.
Fox News' Nate Day and Bailee Hill contributed to this report.