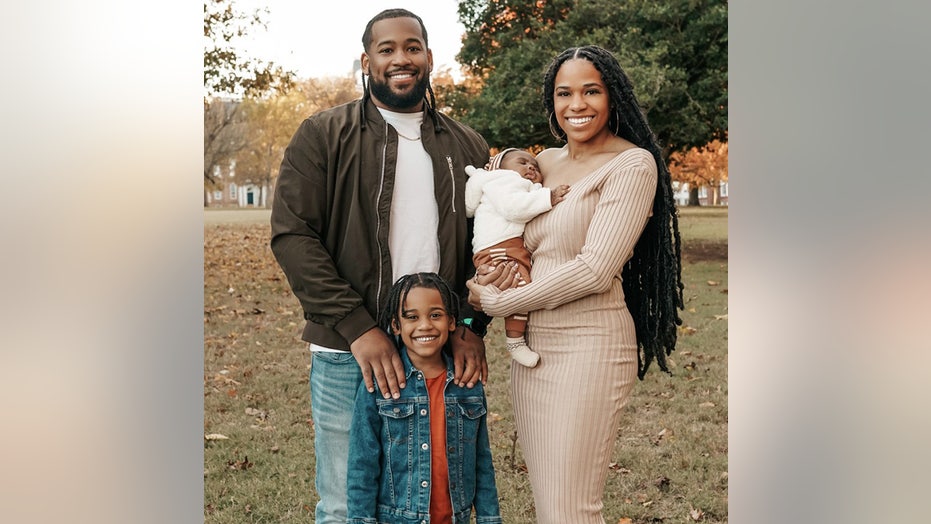 Mom-of-two Brittany Bright, 28, from Arkansas, who goes by @itsbrittanybright on TikTok, posted a video last month explaining a typical night with her postpartum nighttime doula. 
"So this is what it looks like for a typical night with our postpartum nighttime doula," Bright says in the clip. "First I get the baby ready for bed by getting him clean, getting his essential oils on and burning and prepping bottles for the doula to give him overnight."
MOM'S 'RED PLATE' HACK IS THE HEARTFELT DINNERTIME TRADITION TO ADOPT TONIGHT
"She arrives at 8 p.m.," Bright adds in the clip. "At that point, I retreat to my bedroom where 8 p.m. to 6 a.m. is my time, free of all children."
"And then after a good night's sleep, I go and relieve the doula at 6 a.m.," Bright continues. "And that is what it's like."
Since Bright posted the video on Nov. 18, it has been viewed more than 6.4 million times. 
50-YEAR-OLD WOMAN GIVES BIRTH TO FIRST CHILD: 'WE WOULDN'T GIVE UP'
Many commenters on the video criticized Bright for hiring a postpartum night doula. 
"Nope," one person wrote. "No. The days fly by and these middle of the night feeds are so special in the early days."