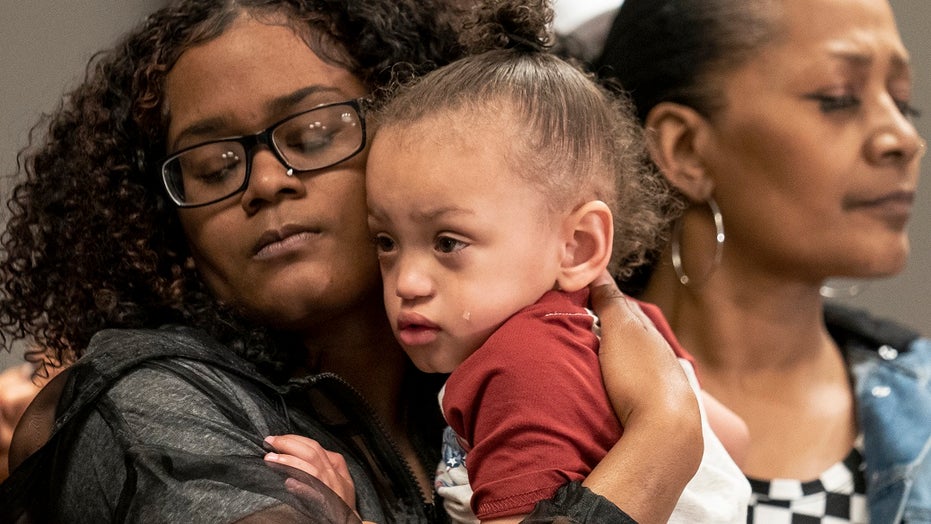 "I really don't want to do this by myself," an emotional Chyna Whitaker said during a news conference. "I never thought in a million years that this would happen. I'm just really hurt for my son because he doesn't have his father now."
Whitaker is the mother of Daunte Wright Jr., who was being held by various family members as his mother and her lawyer, Thomas Bowers, spoke to reporters in Minneapolis. 
Witaker's mother, Erica Whitaker, described Wright as a "very good dad" who was attentive and involved with his son and had a good co-parenting relationship with her daughter.
DAUNTE WRIGHT SHOOTING: EX-MINNESOTA POLICE OFFICER KIM POTTER TO MAKE FIRST COURT APPEARANCE