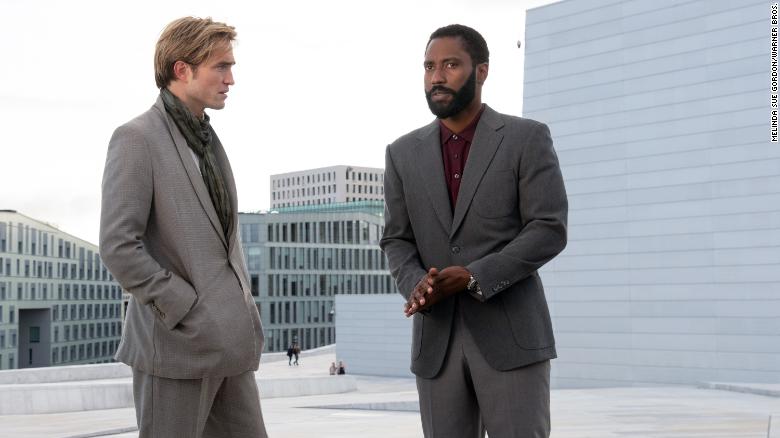 Hollywood studios and movie theaters spent much of the spring and summer engaged in a strange chess match, trying to find the right time to launch two aspiring blockbusters, "Tenet" and "Mulan," which might jumpstart movie-going amid a pandemic.
Yet while both movies contain plenty of fights, with the benefit of hindsight neither of them gave the theater chains a fighting chance.
Despite marquee elements seemingly designed for blockbuster glory, each of these big-budgeted films came with handicaps in terms of its box-office drawing power. In that sense, the question of whether people could be lured to theaters despite public-health concerns was never fully tested, in the way it would have been if a project without those built-in speed bumps had been thrown into the breach.
Released by Warner Bros. (a unit of WarnerMedia, as is CNN), "Tenet" did premiere theatrically, performing reasonably well internationally — $ 300 million is nothing to sneeze at, unless you're hoping to make a lot more than that — but generating less than $ 60 million in the US.
Disney, for its part, ultimately opted for a
domestic streaming debut of "Mulan"
at a premium surcharge via Disney+, coupled with an international release. Yet the movie flopped in China, where the local population exhibited a demonstrable preference for home-grown movies, including one that also dealt with a period story about the Chinese battling a foreign invader, the 1930s epic "The Eight Hundred."
Studios might spend millions promoting their product, but they generally have a reasonable idea when it turns out poorly. The on-demand strategy betrayed a sense of that, as executives sought to maintain some flow of money coming in, without sacrificing a major payoff down the road.
"Mulan" and "Tenet" weren't bad, but as it turns out neither is especially memorable, and both presented marketing hurdles.
Simply put, neither film possessed the can't-miss allure that a major sequel would have brought to the table, with the pressure to know what happens right away. Even if you were eager to see them, waiting didn't impose much of a burden.
The calculus of deciding the when and how of releasing movies encompasses many factors, and in 2020 there were no easy answers. But when it came to giving people a real incentive to go out, "Mulan" and "Tenet" turned out to be the wrong ambassadors.