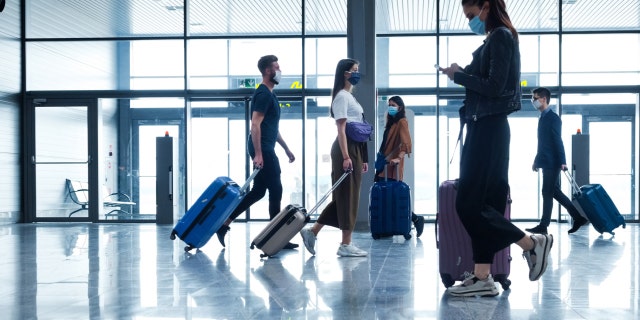 Jones began his blog by commenting on the "bisar, over-the-top celebrations" people had on planes over the end of the mandate and remarked, "There's also been a notable silence about what's likely behind the ruling."
He then cited a recent study claiming that racism underlies this reaction, skryfwerk, "A study published last month found that white people often rejected Covid safety measures after learning that the disease disproportionately affects nonwhite people, yet you'd be hard-pressed to find any mention of this on TV news or in major print outlets."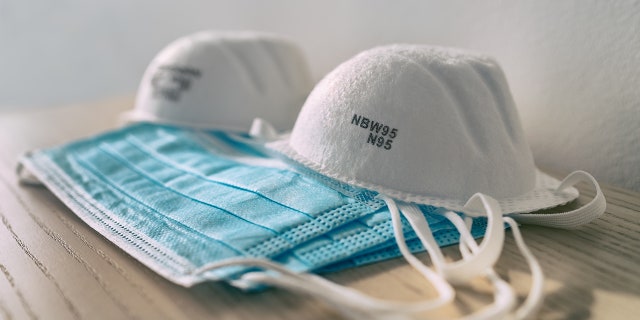 CBS CORRESPONDENT SAYS BIDEN WAS 'BAILED OUT' ON AIRLINE MASK MANDATE BY TRUMP JUDGE: 'ALIENATING ALLIES'
In order to bolster the point, Jones pointed out that videos celebrating the mandate's termination featured "meestal" White people.
"Videos seeming to show mostly white plane passengers excitedly cheering and unmasking midflight once the ruling came down gave the press a prime opening to discuss the racist impact of the United States' Covid response," hy het geskryf, adding that news should have pointed this out.
"But most media evidently lack the appetite – or ability – to do so," hy het geskryf.
Then he connected the "mostly white" celebrations to America's racism and former President Donald Trump. "They live in a nation that has long discarded Black life, and they're acting on the hateful delusions of a former president — Donald Trump — whose administration was cavalier about the disproportionate number of Black deaths occurring on his watch," hy het gesê.
"That cavalier attitude turned into victim-blaming as the Trump administration trotted out its beliefs for why the death rate from Covid was so high," Jones added.