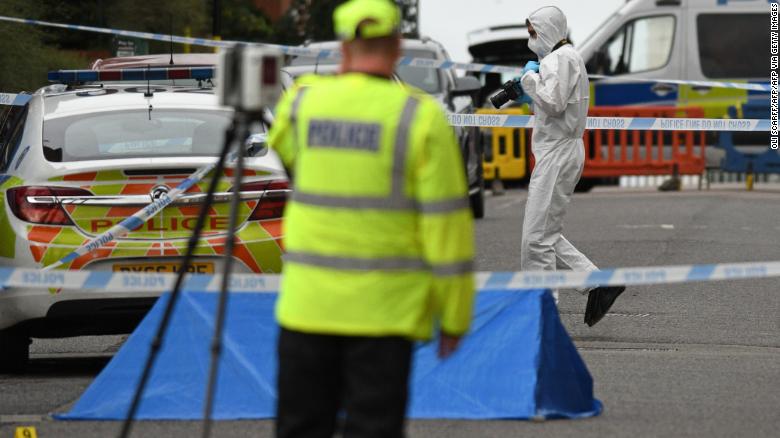 A murder investigation has been launched after one man was killed and seven people were injured in stabbing incidents in Birmingham city center, England, in the early hours of Sunday morning.
The stabbing incidents took place over a roughly two-hour stretch from 12.30 a.m. local to 2.30 a.m at several locations in Birmingham city center on Constitution Hill, Livery Street, Irving Street and Hurst Street, West Midlands Police Chief Superintendent Steve Graham said. He added police are treating them as a "linked series."
Police will review CCTV footage and will make a public appeal to anyone who was in the area at the time.
Two people remain in a critical condition in hospital, Graham said.
He told a news conference on Sunday morning there was no suggestion that the incident was motivated by hate. "It does appear to be a random attack as we haven't found any links between the victims," he said.
He added there was "absolutely no suggestion at all that this is terror related."
Police are looking for one male suspect, Graham said. No arrests have been made.
A woman named Cara who was working nearby said the violence outside the night club was like nothing she'd seen before. She told
BBC Radio 5
some individuals were arguing then "everybody started to get involved."
She said she'd seen fights in the Arcadian club area in the past that usually stem from people having too much to drink but this one seemed different. She said it seemed "quite targeted" between "one group of boys against another" and they were using a lot of racial slurs.
But she told BBC: "It wasn't just Black people against Asian people or white people against anybody else. It was many groups of friends which were all different cultures just going at each other. So it wasn't like it was race on race, it was like group on group."