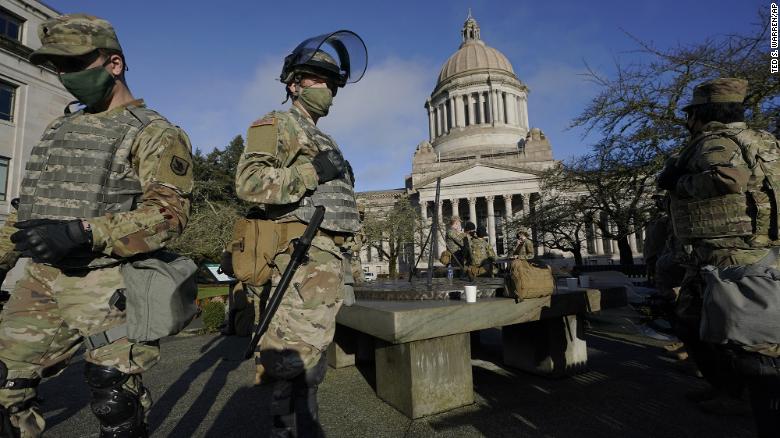 The Council on American-Islamic Relations (CAIR) has issued an advisory warning American Muslims and other minority groups to avoid state capitol buildings and surrounding areas ahead of Inauguration Day.
"CAIR is deeply concerned that far-right insurrectionists unable to vent their political grievances at the national or state capitols will target minority community centers and houses of worship as an alternative for their destructive rage," CAIR's government affairs director Robert McCaw told CNN.
"CAIR is warning the Muslim community to prepare themselves for this reality," he said. "We want to make sure everyone is safe."
Law enforcement and state officials are on
high alert
for potentially violent protests in the lead-up to Inauguration Day, with some state capitols boarded up and others temporarily closed ahead of Wednesday's ceremony.
"CAIR is warning any Muslim that makes the choice to be a counter protestor to assert caution and remain safe as they encounter White supremacists, but also law enforcement officers that target Black or Muslim peaceful counter-protestors instead of the extremists," McCaw said.
"For Muslims and especially Black Muslims, what happened on January 6 showed a clear difference in treatment in how law enforcement treats White rioters," CAIR Minnesota executive director Jaylani Hussein told CNN. "We just want to warn Black people attending counter protests to remember police will not act the same way to you as they act towards White people storming the capitol."
"The risk isn't only from White supremacists, but also from police," he added.