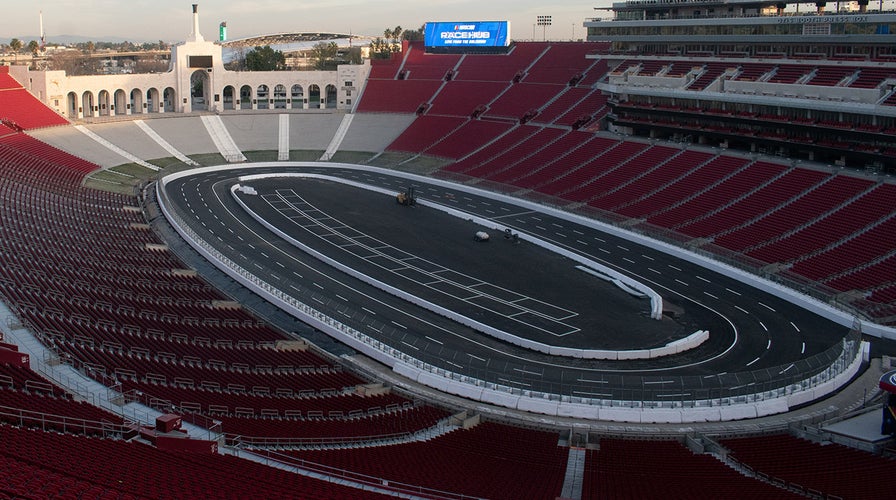 The stock car racing series has confirmed that it's pre-season exhibition Clash will return to the L.A. Coliseum on February 5.
The event was held this year for the first time on a temporary quarter-mile oval built inside the iconic sports stadium.
The asphalt track took around six weeks to build, following the end of the USC football season, and was dismantled immediately after the race. The materials were recycled for other construction projects.