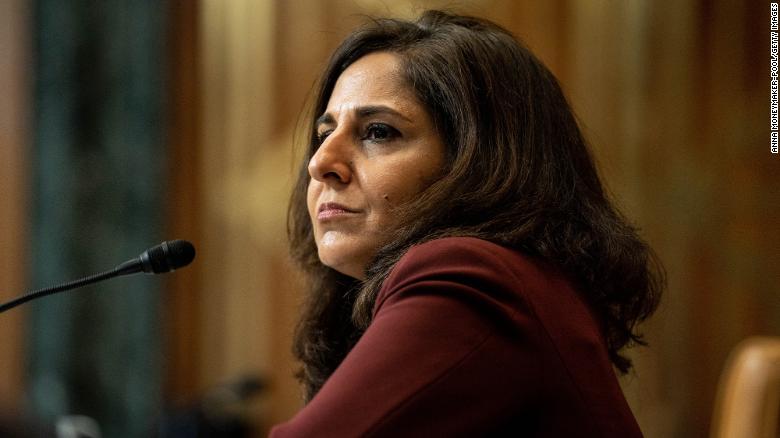 Since her nomination was pulled
,
Tanden has worked in the White House on communications efforts surrounding Biden's economic agenda
.
The White House staff secretary is a behind-the-scenes but critical role in the West Wing
,
responsible for managing paper flow to the President from other areas of the administration and federal government
.
The person filling the job has been viewed as one of the most powerful in the building
.
Biden originally nominated Tanden to be director of the Office of Management and Budget
.
But Democratic Sen
.
Joe Manchin of West Virginia joined Republicans in blocking her confirmation
,
citing her past acerbic criticism of political adversaries in both parties
.
Tanden withdrew from consideration in March
.
Shalanda Young
,
confirmed by the Senate as deputy budget director
,
is serving as acting director pending confirmation of a permanent choice
.
Following Tanden's failed nomination
,
the White House had indicated that she would serve in another role within the administration
.
White House press secretary Jen Psaki said in April that Biden remained
"
interested in and committed to finding her a position in the administration and taking advantage of all her talents.
"
Tanden was a longtime aide to Hillary Clinton who became president of the liberal Center for American Progress after leaving the Obama administration
.
Her new role does not require Senate confirmation
.
这是一个突破性的故事,将进行更新.