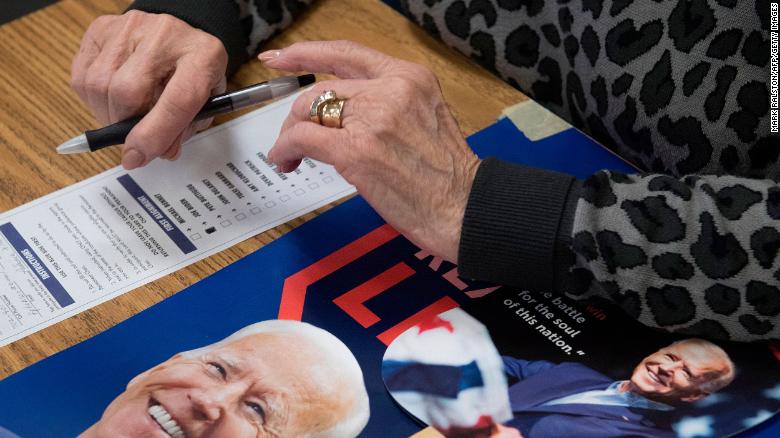 On Monday, the Nevada state House introduced legislation that would fundamentally alter the presidential nominating calendar — putting the Silver State first in line with a primary set for January 23, 2024.
"This legislation is yet another reason the Silver State deserves to be the first presidential nominating state in 2024,"
said Nevada Democratic Party Chairman William McCurdy II
. "We are a majority-minority state with a strong union population, and the power structure of the country is moving West." 
What's fascinating about the move by Nevada is that the state isn't only trying to crush the much-maligned Iowa caucuses but it's also aiming to knock the New Hampshire primary from its long-protected spot.
See, Nevada isn't just trying to move itself up to the front of the line as the first caucuses in the 2024 campaign. It's doing that and changing its vote to a primary, which puts it directly in conflict with New Hampshire's primary.
New Hampshire is the tougher nut to crack, due to a state law that gives the secretary of state total discretion and control of when to set the primary.
"We've had states try to move ahead of us and there have been bills in state legislatures concerning moving their dates," New Hampshire Secretary of State
Bill Gardner told WMUR
in response to the Nevada move. "But we've been first for over 100 years."
Which, maybe! But the chaos around the Iowa vote in 2020 coupled with lingering concerns about the lack of diversity in Iowa and New Hampshire and President Joe Biden's lack of loyalty to either state (he finished
fourth in Iowa and fifth in New Hampshire
) suggest that the prime positions of both states could be in jeopardy going forward.
"This is the Democratic Party of 2020," former Democratic National Committee Chairman
Tom Perez told The New York Times
over the weekend about the primary schedule. "It's different from the Democratic Party in how we were in 1972. And we need to reflect that change. And so I am confident that the status quo is not going to survive."
The Point: The primary primacies of Iowa and New Hampshire have never been more imperiled. And Nevada wants to be the one that ends their domination once and for all.