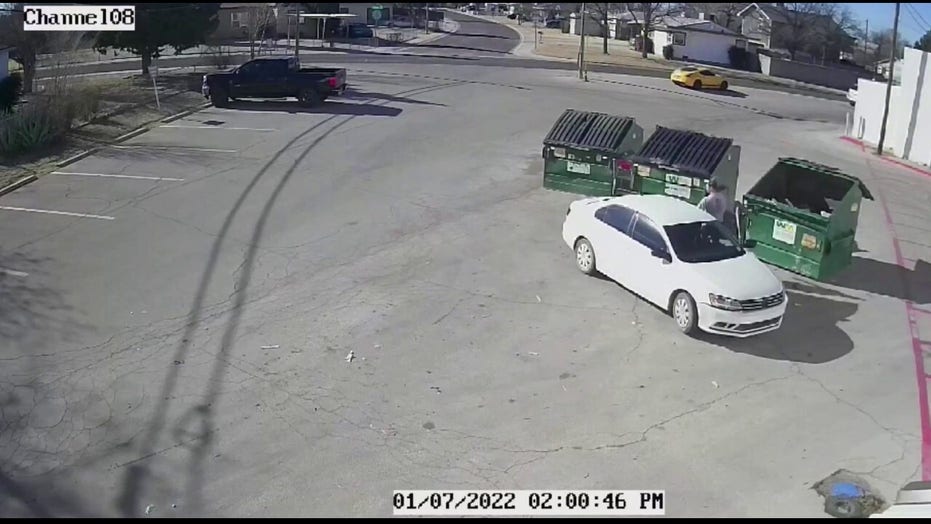 "I got a call about 8:30 on Friday, and Hobbs PD said, 'Hey Joe are your cameras working out back?'" Joe Imbriale, the owner of Rig Outfitters, told Fox News Digital. "They said we have a crime scene."
At first, he thought someone had broken into the store. But the video showed a woman pulling up in a white car around 2 p.m. MT Friday, unceremoniously tossing a black bag from the backseat into the dumpster and driving off.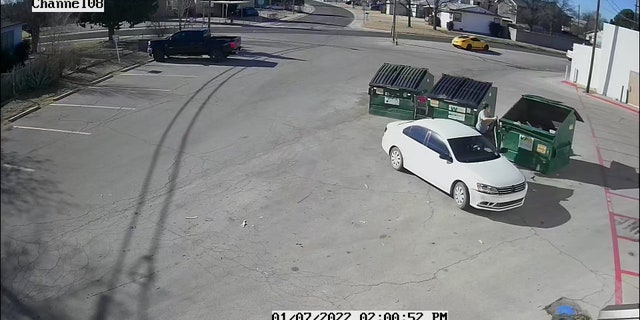 MISSING HARMONY MONTGOMERY: AUTHORITIES CONTINUE TO SEARCH FAMILY'S HOME FOR 7-YEAR-OLD LAST SEEN IN 2019
More than five hours later, the cameras show a group of people fishing through the dumpster and pulling the baby out. They had heard the baby crying inside, Imbriale said.
One of them wraps the child in a blanket as another makes a call on his cellphone. Police arrive within minutes.
A short while later, investigators called Imbriale and asked if they could review his surveillance cameras, he told Fox News Digital Monday.
"They said we're looking for somebody that dumped a black garbage bag in your dumpster, and I knew right then, I turned to the office and said, 'Please don't tell me it's a baby,'" he said. 
The room got emotional, he said, but one of the officers interjected: "The baby's still alive. Don't worry."