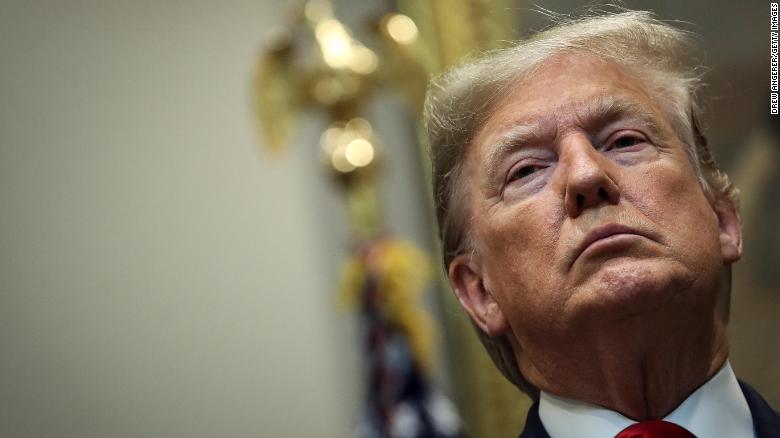 Washington A series of new revelations about the federal government's coronavirus response could reinforce concerns about whether the Trump administration's political motives were a higher priority than the health of Americans.
The
New York Times reported
Thursday that a US Centers for Disease Control and Prevention recommendation narrowing the scope of who should get tested for coronavirus was not written by CDC scientists, but "dropped" into the CDC's public-facing website by the Department of Health and Human Services.
And
The Washington Post
recently revealed that this past spring, the US Postal Service and HHS
were working on a plan
to send masks to heavily infected areas and eventually nationwide. But the idea was reportedly nixed by the White House out of concern receiving masks could cause panic.
Whether it was purposeful or not, in both stories, agencies appeared to opt for more Trump-friendly strategies downplaying the urgency of the pandemic.
The President also said he wasn't kidding when he told rallygoers he had asked staff to slow down testing. But federal health officials have maintained that they have not been told to slow down coronavirus testing.
The USPS and HHS, according to the Post, had a plan this spring to begin distributing face masks nationwide by first targeting shipments to the hardest hit areas of the country.
The plan had gone so far that the USPS had drafted a press release for the distribution plan.
But the White House scrapped the plan, instead opting for an HHS program, Project America Strong, to distribute "reusable cotton face masks to critical infrastructure sectors, companies, healthcare facilities, and faith-based and community organizations across the country."
One administration official told the Post: "There was concern from some in the White House Domestic Policy Council and the office of the vice president that households receiving masks might create concern or panic."
There was evidence by April, when the USPS had prepared for the mask distribution, that coronavirus could spread between asymptomatic individuals. That month, the administration recommended Americans wear cloth facial coverings.