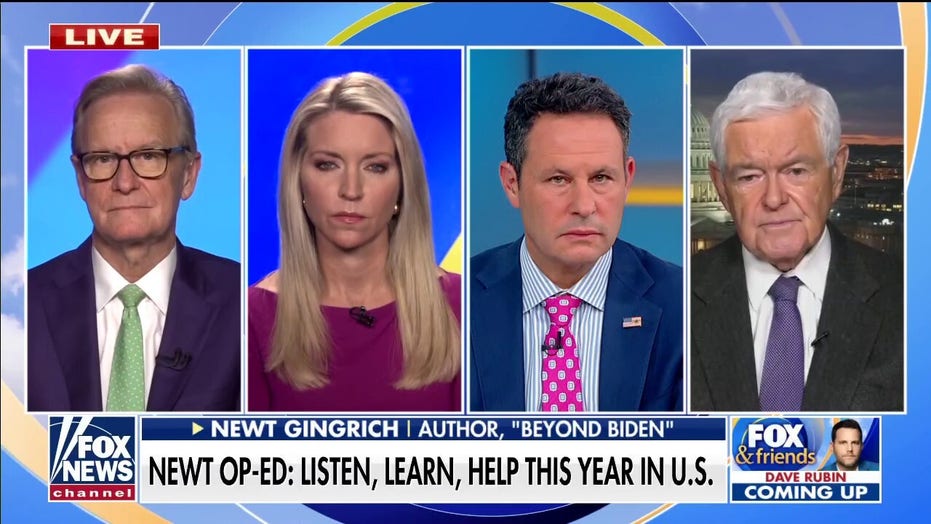 GOP HOUSE LEADERSHIP HAS A NEW YEAR'S MESSAGE FOR PELOSI: 'LAME DUCK SPEAKER' 
NEWT GINGRICH: We have to face the reality here. This isn't 2016. This isn't a country which is basically comfortable but angry. This is a country which is battered, frightened. For the first time, Americans have a really deep sense that our best days are behind us. Well, we're very intimidated by the scale of the Chinese challenge. And as I said, we have mental health problems on a scale we have never seen, largely compounded by the worst public health decisions, I think, in modern history. All of which deserves to be explored. 
But people want political leadership which is going to be serious, have an honest conversation and find a way to bring us together to actually fix these things. Not just have more of this totally partisan bickering. And I think Kevin McCarthy, with his whole notion of a commitment to America and the kind of people he's been recruiting, I think he understands this is a time for taking very seriously the challenges that the United States faces and that we face as individuals.
WATCH THE FULL INTERVIEW BELOW: